Rock carvings near the river Río Loa#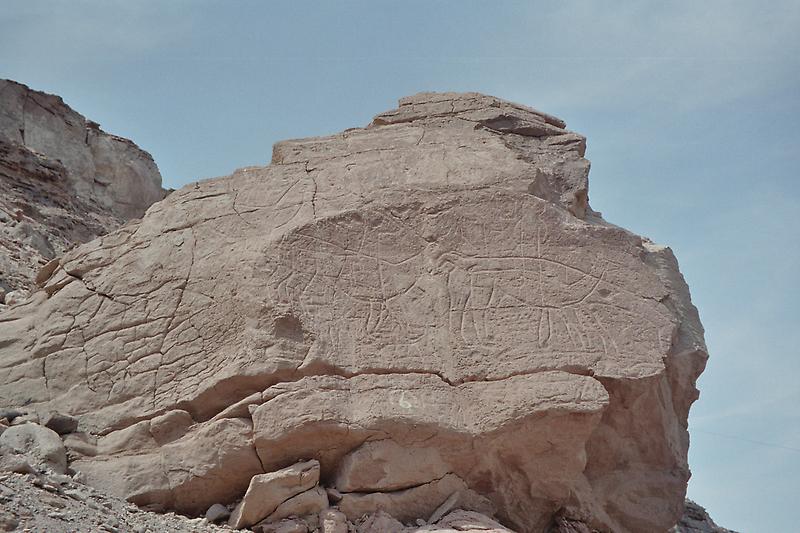 Besides the river Río Loa, the longest river of Chile, several villages, ruins from the time of the Inca and rock carvings are found.
Der Rio Loa ist der längste Fluss Chiles. Entlang des Flusses gibt es diverse Dörfer, aber auch Ruinen aus der Inka Zeit und Felsritzungen wie diese.