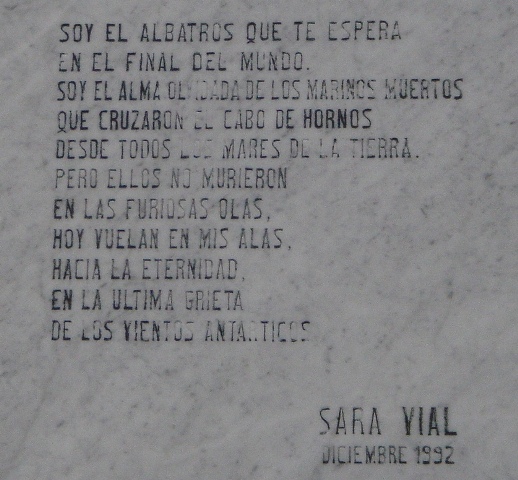 I am the albatross, who
Awaits you at the end of time.
I am the forgotten soul of
Dead sailors, who from every sea
Of the earth headed for Cape Horn.
But they did not, in the bluster of the sea
Die, for today they fly on my wings,
As far as the last tear of the Antarctic wind.
Ich bin der Albatross, der auf
Dich am Ende der Zeiten wartet. Ich bin die vergessene Seele der
Toten Seeleute, die von allen Meeren
Der Erde Kap Horn ansteuerten. Aber sie sind nicht im Toben der Wellen
Gestorben, denn heute fliegen sie auf meinen Flügeln,
Bis in den letzten Riss des antarktischen Windes.