Refuge 'Club Andino Boliviano'#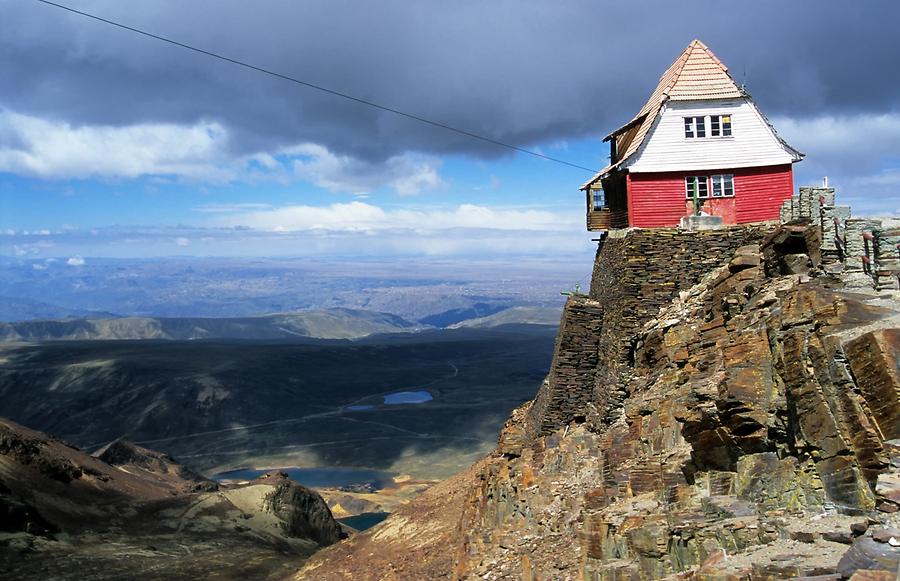 At its top, a surprise awaits the mountain hiker: a hut of the Austrian Alpine Club. However, it waits in vain for guests - for the former ski region was finally closed down in 2009 after the total melting-off of the glacier. Since then the hut has been in the hands of Club Andino Boliviano.
Oben angekommen, wartet eine Überraschung auf Gäste: eine Hütte des österreichischen Alpenvereins. Sie wartet allerdings vergeblich – denn das einstige Schigebiet wurde 2009 nach vollständigem Abschmelzen des Gletschers endgültig stillgelegt. Seitdem liegt der Hüttenbetrieb in Händen des Club Andino Boliviano.