Laguna Colorado#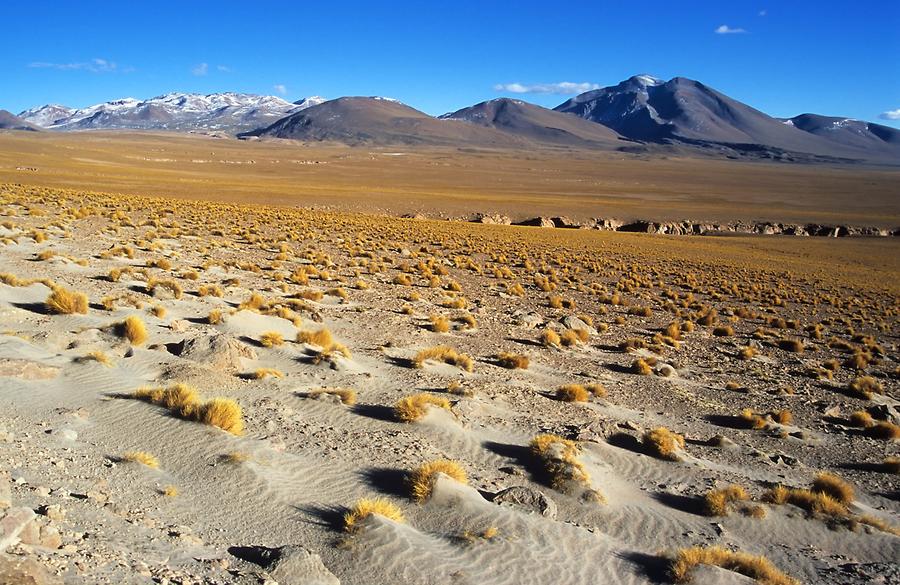 After a one-day trip, you reach the plateau of the Laguna Colorada
Laguna Colorada, Bolivia
. A mountain lake which, due to algae, plankton, copper-bearing minerals and borax, is glistening in the colours green, red and white - an exhilarating play of colours, 4300 m above sea level.
Nach eintägiger Fahrt ist das Colorada-Plateau
Laguna Colorada, Bolivia
erreicht. Den Reisenden erwartet ein Gebirgssee, der durch Algen, Plankton, kupferhaltige Mineralien und Borax in den Farben grün, rot und weiss schimmert – ein berauschendes Farbenspiel 4300 m über dem Meeresspiegel.