Altar for Pachamama#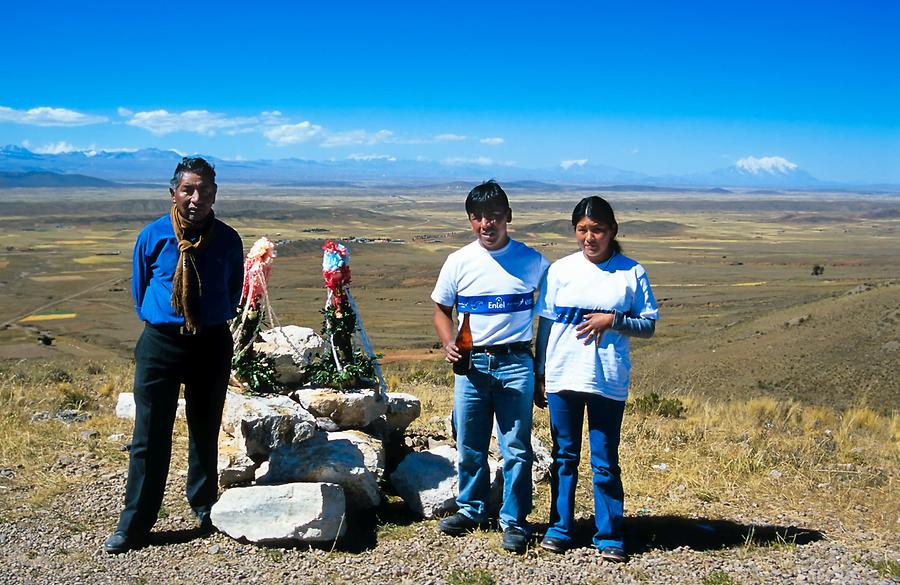 Nestled between high mountains lies the most fascinating Andean state: Bolivia. On an area 13 times the size of Austria live only 10 million people, half of them of indigenous origin. The overwhelming majority settles on the Altiplano lying 4,000 metres above sea level between two mountain ranges of the Andes. The cold desert with no outlet was formed by glacial deposits of the mountains. Later, the kilometres thick sedimentary strata were raised by tectonic processes.
Eingeklemmt zwischen hohen Bergen liegt der landschaftlich faszinierendste Andenstaat: Bolivien. Auf der 13-fachen Fläche Österreichs leben nur 10 Millionen Menschen, über die Hälfte davon indigenen Ursprungs. Die überwiegende Mehrheit siedelt am 4.000 m hoch gelegenen Altiplano zwischen zwei Gebirgsketten der Anden. Die abflusslose Kältewüste entstand aus den Gletscherablagerungen der Berge. Später wurden die kilometerdicken Sedimentschichten durch tektonische Prozesse angehoben.