Rock Paintings Nswatugi Cave#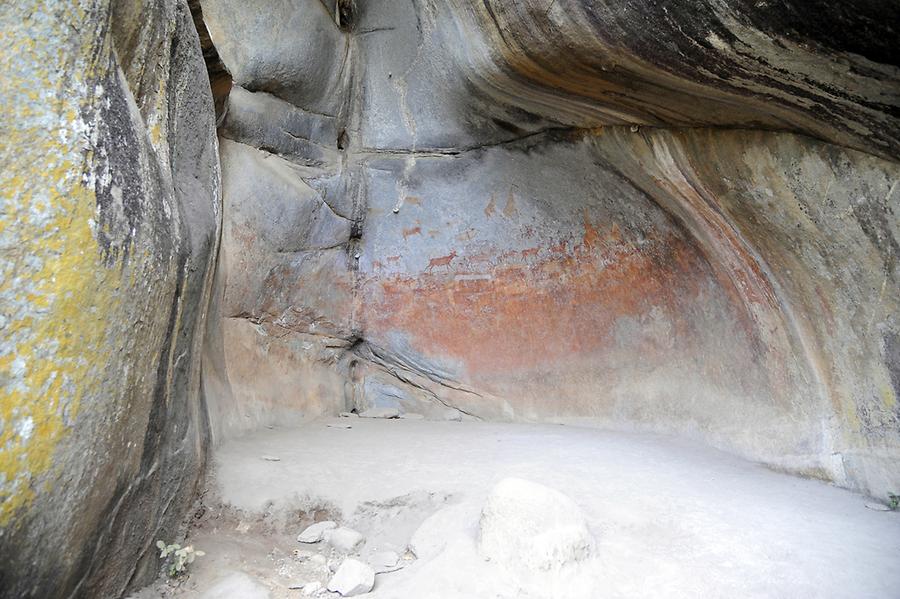 The drawings of Nswatugi Cave are among the finest of their kind in Africa. The cave is a bold dynamic picture book of animals and humans, estimated 10,000 years old.
Die Zeichnungen der Nswatugi Cave zählen zu den schönsten ihrer Art in ganz Afrika. Die Höhle zeigt ein dynamisch wirkendes Bilderbuch an Tieren und Menschen, dessen Alter auf 10.000 Jahre geschätzt wird.