Nelson Mandela#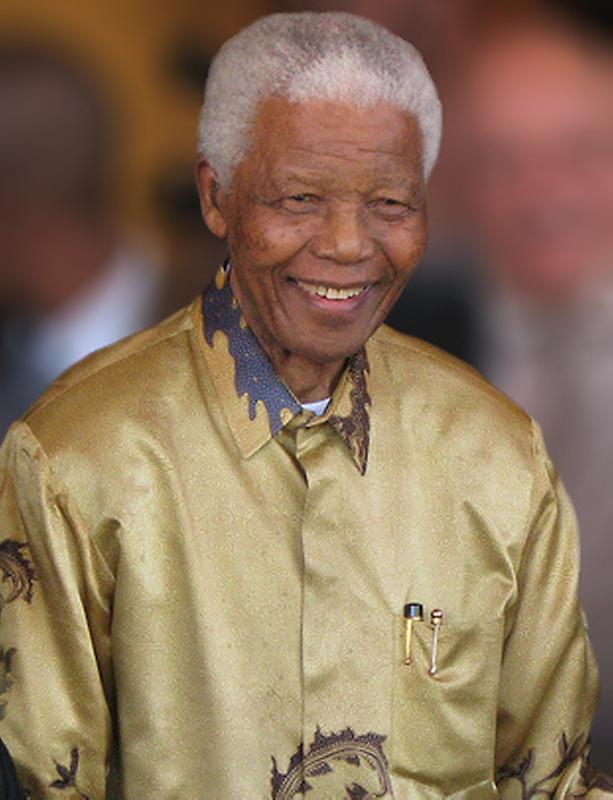 Nelson Rolihlahla Mandela, a South African anti-apartheid revolutionary and politician, was born on July 18th 1918 and died December 5th 2013. He served 27 years in prison up to his release in 1990. During his captivity in prison on Robben Island Robben Island, Westkap, Südafrika he painted many Pictures (for further Information and examples click here). In 1994 he was elected South Africa's first black president after a fully representative democratic election and governed the state until 1999.
A major objective of his government was the dismantling of the legacy of apartheid, a system of racial segregation, through tackling institutionalised racism, poverty and inequality, and fostering racial reconciliation. Nelson Mandela served as President of the African National Congress (ANC) between 1991 and 1997 and as Secretary General of the Non-Aligned Movement from 1998 to 1999.
Denounced as a communist terrorist by critics, he nevertheless gained international acclaim for his activism, having received more than 250 honours, including the 1993 Nobel Peace Prize, the US Presidential Medal of Freedom, and the Soviet Order of Lenin. He is held in deep respect within South Africa, where he is often described as the "Father of the Nation".
Nearly everywhere pictures and drawings of Nelson Mandela can be found.