Castle of Good Hope#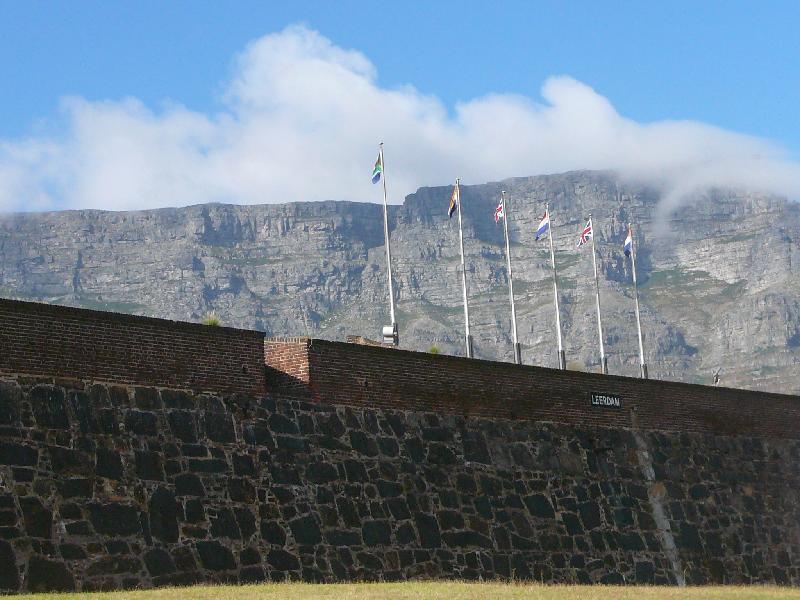 The Castle of Good Hope Castle of Good Hope, Buitenkant Street, Kapstadt, Südafrika , a star fort, was built between 1666 and 1679 from slate of Robben Island and sandstone from Lion's Head and is the oldest existing colonial building in South Africa. Originally it was located on the coastline of Table Bay and offered protection for the steadily growing Dutch settlement against assaults by sea. After land reclamation measurements the fort is now landlocked and the coast is several kilometres away.
In 1936, the Castle was declared a historical monument (from 1969 known as a national monument and since 1 April 2000 a provincial heritage site), the first site in South Africa to be so protected. Extensive restorations were undertaken in the 1980s and nowadays it is considered the best preserved example of a Dutch East India Company fort. Today the castle houses the Castle Military Museum and ceremonial facilities for the traditional Cape Regiments.