Dadès Valley - Kasbah Ait Arbi#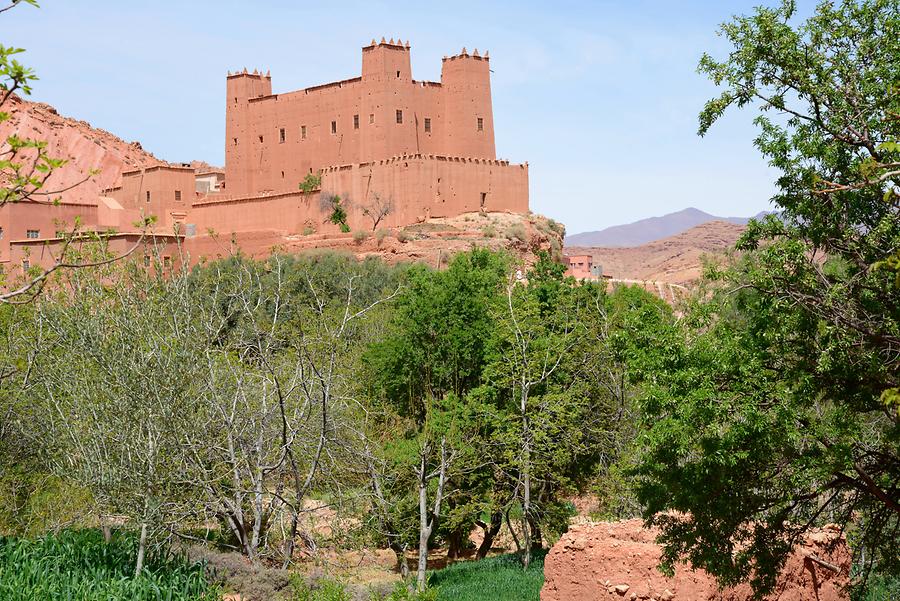 Mighty Kasbahs guard the entrance to the Dadès Valley
Dadès Valley, Morocco
. Measured by the number of fortified residential castles, Morocco must have gone through many times of unrest. Tribal feuds between the individual Berber groups were daily fare. The castles of the Berbers in the Dadès Valley nestle into a bizarre landscape of red sandstone. This artwork of erosion was caused by the Dadès river, which over time has gouged a wildly rugged riverbed through the southern slopes of the High Atlas.
Mächtige Kasbahs bewachen den Eingang zum Dadestal
Dadès Valley, Morocco
. Gemessen an der Anzahl der zinnenbewehrten Wohnburgen muß Marokko viele unruhige Zeiten erlebt haben. Stammesfehden zwischen den einzelnen Berbergruppen standen an der Tagesordnung. Die Trutzbauten der Berber im Dadestal schmiegen sich in eine bizarre Landschaft aus rotem Sandstein. Verantwortlich für das Erosionskunstwerk ist der Dades, der im Laufe der Zeit ein wild zerklüftetes Flußbett durch die Südhänge des Hohen Atlas gegraben hat.