Fes - Dyers' Quarter#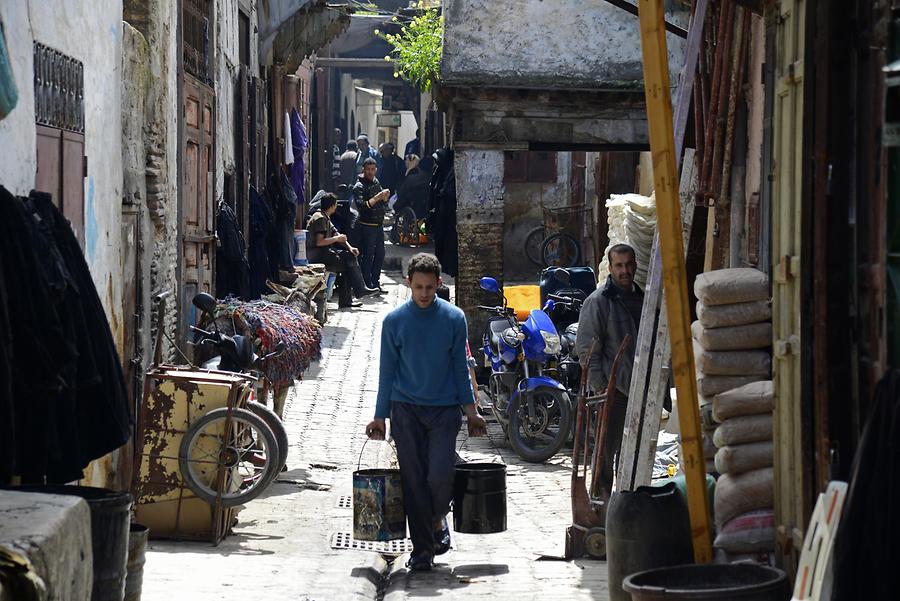 As always, the individual mechanical arts of the souks are organized in guilds. Besides the dyers, the most important ones are the leather craftsmen, the shoemakers, the weavers and the coppersmiths.
Wie seit jeher sind die einzelnen Handwerke der Souks in Gilden organisiert. Zu den wichtigsten gehören neben den Färbern die Lederhandwerker, die Schuhmacher, die Weber und die Kupferschmiede.