River - Off-road Vehicle#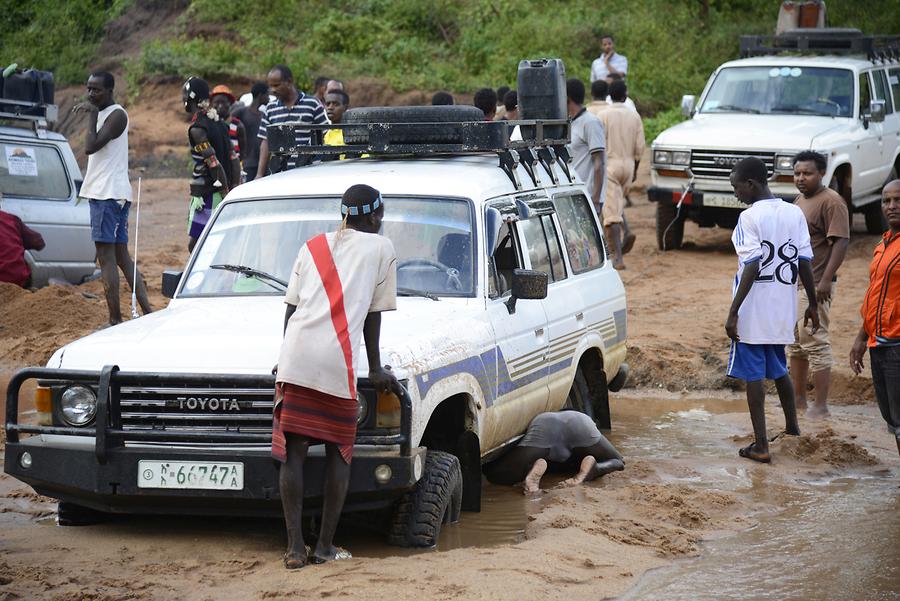 No problem for the Hamar, but for many a off-road vehicle bogging down. Even the most experienced off-road driver has to surrender and everybody has to proceed on foot, because on the other side of the river an outstanding spectacle is waiting.
Für die Hamar kein Problem, wohl aber für so manche Geländewagen, die im feuchten Schlick versinken. Selbst der geübteste Offroad-Fahrer muss kapitulieren und weiter geht es nur mehr zu Fuß, denn jenseits des Flusses wartet ein Spektakel der besonderen Art.