Collar for Married Women#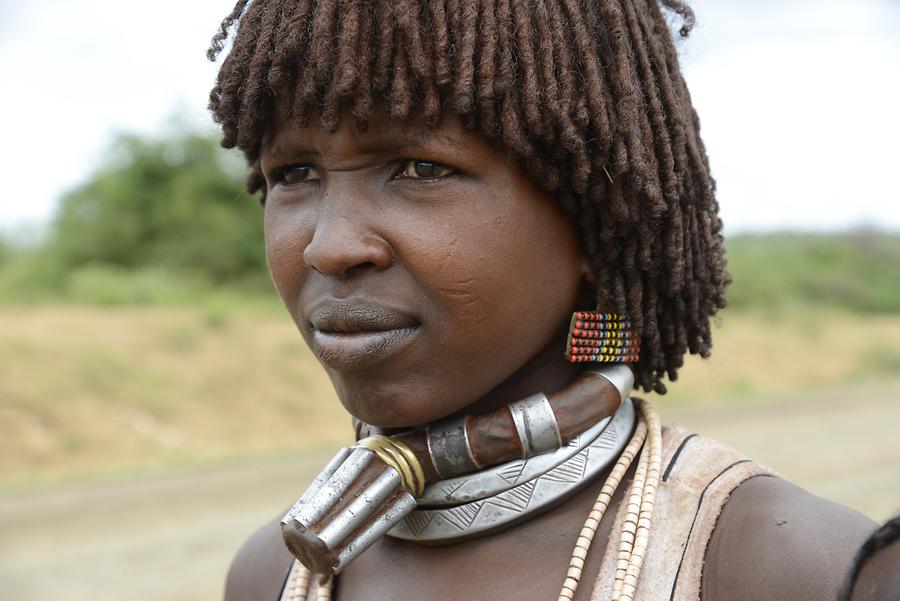 Married women wear massive collars around their necks. Since polygamy is common in Hamar, the number of collars shows the status of the woman. The first wife wears one ring, the second two and so on.
Verheiratete Frauen tragen massive Ehe-Ringe um den Hals. Da bei den Hamar Polygamie üblich ist, zeugt die Anzahl der Ringe vom Status der Frau. Die erste Frau trägt einen Ring, die zweite zwei und so weiter.