Mursi Woman - Scars#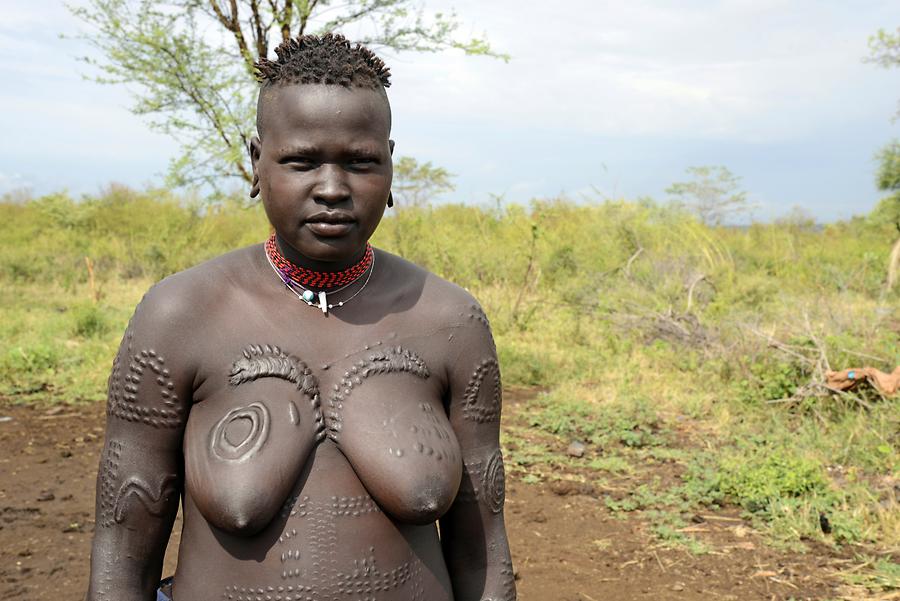 Mursi women pay a high price for their beauty. Unmarried girls get their scarifications in an extremely painful procedure - the more, the better, because they are a vital beauty ideal on the matrimonial market.
Mursi-Frauen zahlen einen hohen Preis für ihre Schönheit. Unverheiratete Mädchen legen sich in einer äußerst schmerzhaften Prozedur Schmucknarben zu, je mehr, umso besser, denn sie sind ein unverzichtbares Schönheitsideal am Heiratsmarkt.