Tissisat - Blue Nile Falls#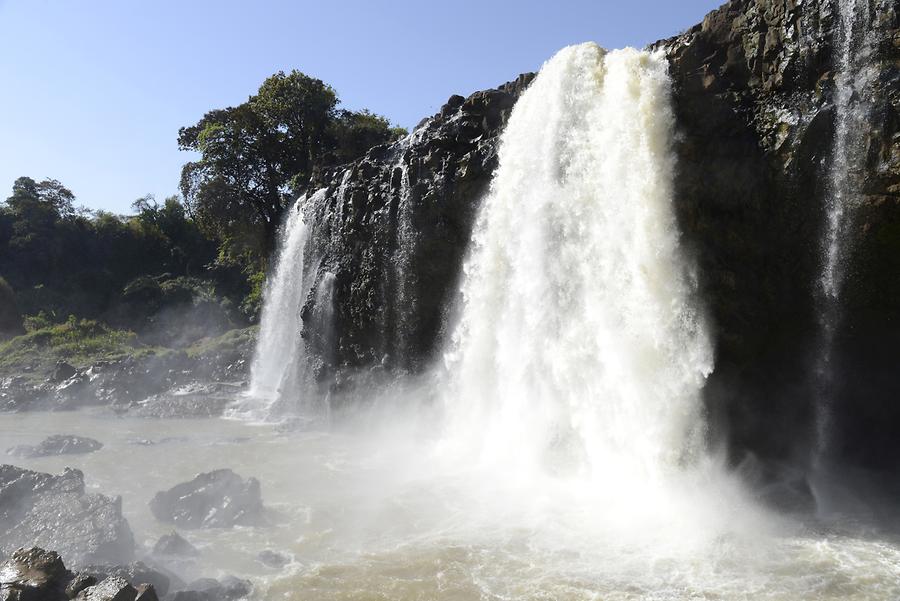 In the south of Lake Tana, the until then gently streaming Blue Nile suddenly falls down 45 metres over a steep cliff edge. The locals call this impressive spectacle of nature 'Tissisat', meaning 'smoky water'.
Südlich des Tana-Sees stürzt der gemächlich fließende Blaue Nil plötzlich über eine steile Felskante 45 m in die Tiefe. Tissisat, d.h. "Rauchendes Wasser" nennen die Einheimischen das beeindruckende Naturschauspiel.