Awash National Park - Oryx#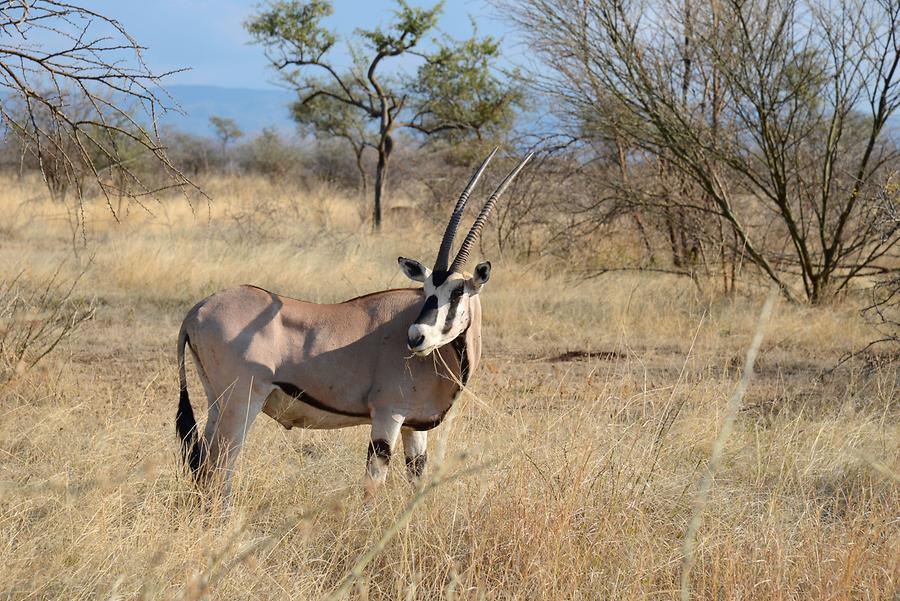 The animals with 200 kg of body weight are optimally adapted to dry habitats. Due to a slowed down metabolism, they need only little food and get along without water for weeks. During extreme heat, they increase their body temperature by 10 degrees to up to 46 degrees.
Die 200 kg schweren Tiere sind optimal an trockene Lebensräume angepasst. Durch verlangsamten Stoffwechsel benötigen sie nur wenig Nahrung und kommen wochenlang ohne Wasser aus. Bei extremer Hitze erhöhen sie ihre Körpertemperatur um 10 Grad auf bis zu 46 Grad.