Northern Stelae Park - Offering Table#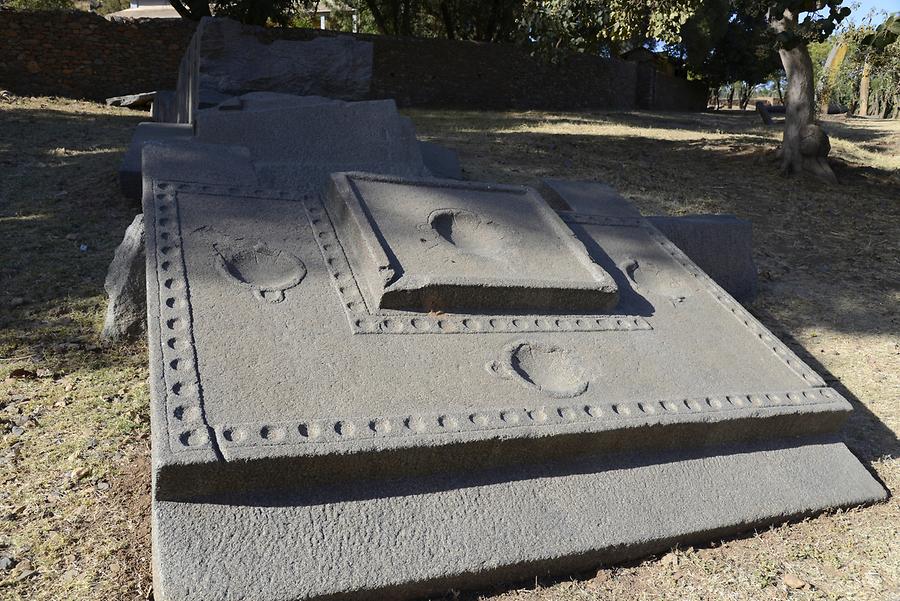 In front of the tomb stelae, deepenings in mighty stone plates awaited the blood of the sacrificial animals. What magical rituals might have taken place here at the death of highly esteemed personalities remain untold.
Vor den Grabstelen warteten Vertiefungen in mächtigen Steinplatten auf das Blut der Opfertiere. Welche magischen Rituale sich hier beim Tod hochgestellter Persönlichkeiten abgespielt haben, bleibt im Dunkel der Geschichte verborgen.