Lin An Tai Historical House, Garden#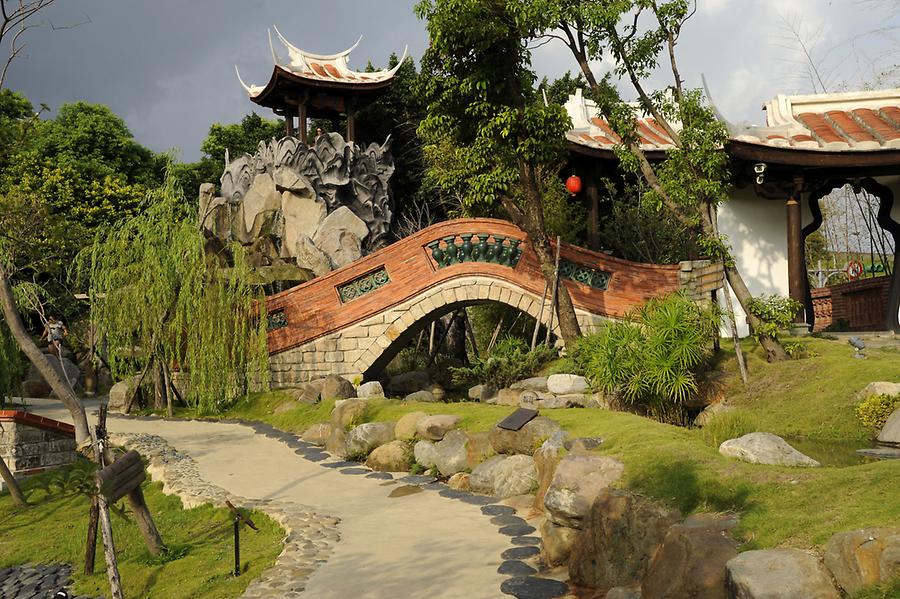 The private residence of the merchant family Lin from the 19th century is considered as the finest example for this intention in Taiwan. Chinese gardens are designed as an ideal image of the universe.
Die Anlage der Kaufmannsfamilie Lin aus dem 19. Jahrhundert gilt dafür als schönstes Beispiel in Taiwan. Chinesische Gärten sind als ideales Abbild des Universums konzipiert.