Eqi Glacier#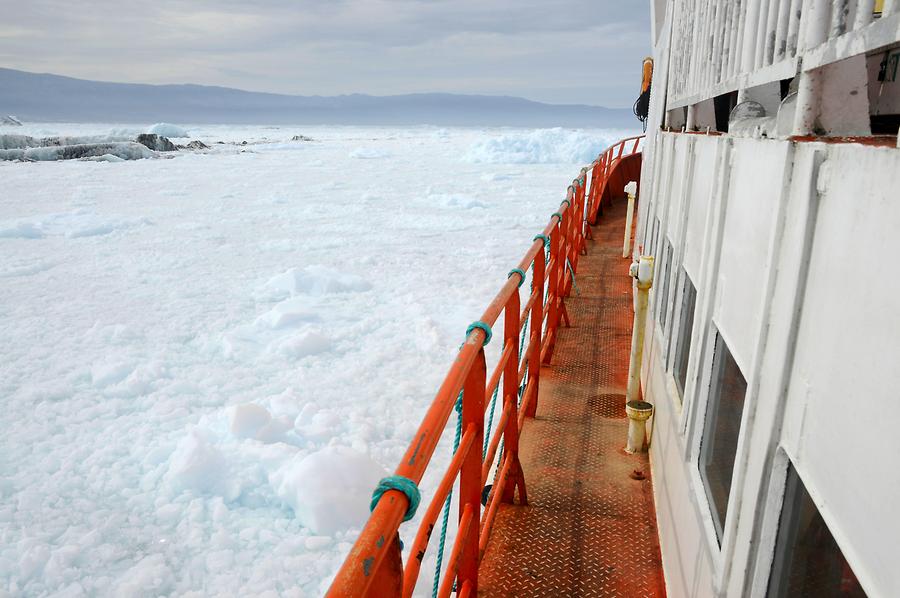 70 km or 5 boat-hours north of Ilulissat the Eqi Glacier
Eqip Sermia, Greenland
provides an insight into the perpetual ice. Its comparatively slow calving makes it possible to navigate very close to the glacier.
70 km oder 5 Bootsstunden nördlich von Ilulissat gewährt der Eqi Gletscher
Eqip Sermia, Greenland
hautnahe Einblicke. Seine vergleichsweise geringe Eisbergproduktion lässt es zu, mit dem Boot sehr dicht an den Gletscherabbruch heranzufahren.