East Aegean #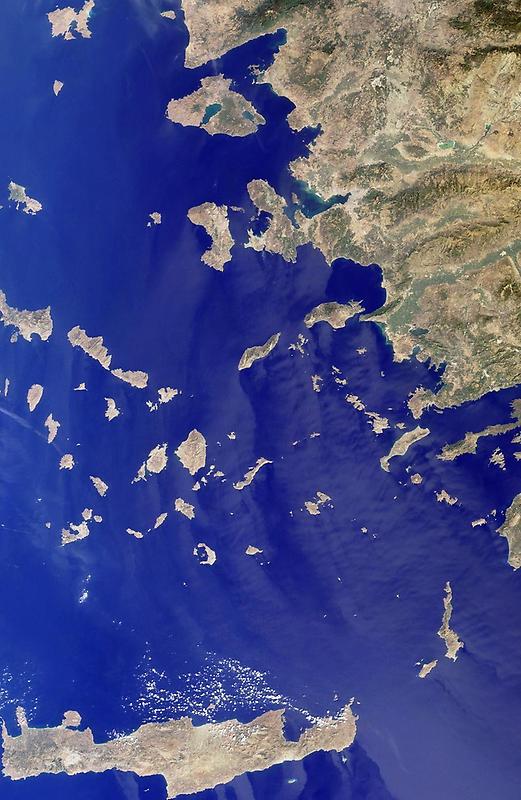 This image includes many of the islands of the East Aegean as well as part of mainland Turkey. The largest modern city in the Aegean coast is Izmir, Turkey, situated about one quarter of the image length from the top.

The city is the bright coastal area near the greenish waters of Izmir Bay and southeast of the roughly triangular-shaped island of Lesvos. The lengthy island at the bottom of the photo is Crete.

North of Crete, the small broken ring of islands are the remnants of the collapsed caldera of Santorini Volcano.