Ice and Snow#
by members of the AirPano Team that is a member of the global-geography Consortium.

24 December 2015
with kind permission of AirPano
Every season of the year tends to affect the landscape in its own way: the tenderness of spring turns into the riot of green in summer, then all this is replaced by the autumn gold and then finally falls asleep under the white blanket of winter. But, of course, such changes are not universal, and there are both evergreen and everfrozen places still left on the Earth. Today AirPano team is proud to present you a special Christmas gift — a journey into a snowy adventure through our best winter panoramas of different corners of the Earth.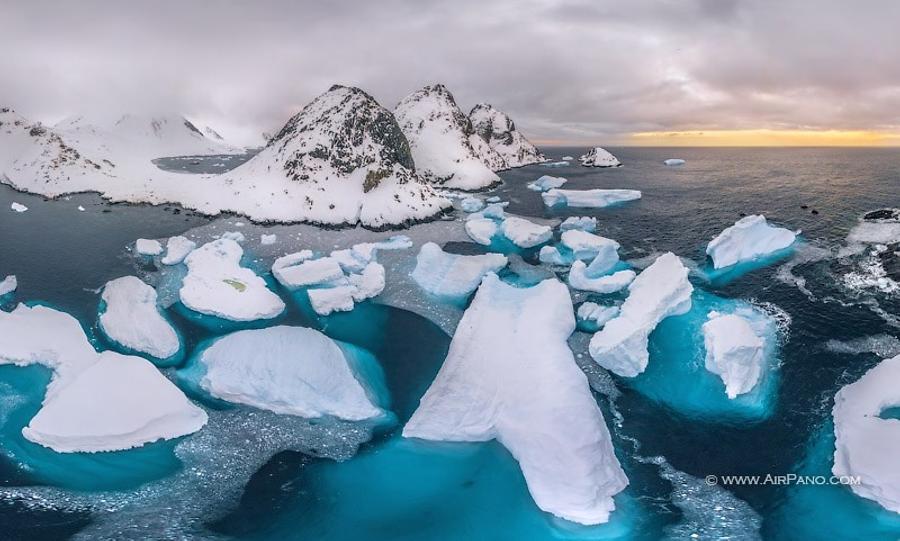 You will be able to see how the bright orange shades of Bryce Canyon in Utah, US, change with the arrival of winter; the way Kolomenskoye Museum Reserve, Russia, looks when being covered with snow; the colours of travertine cascades and lakes in Huanglong National Park, China; the patterns that winter creates near Shunte-Levy Cape, Lake Baikal, Russia.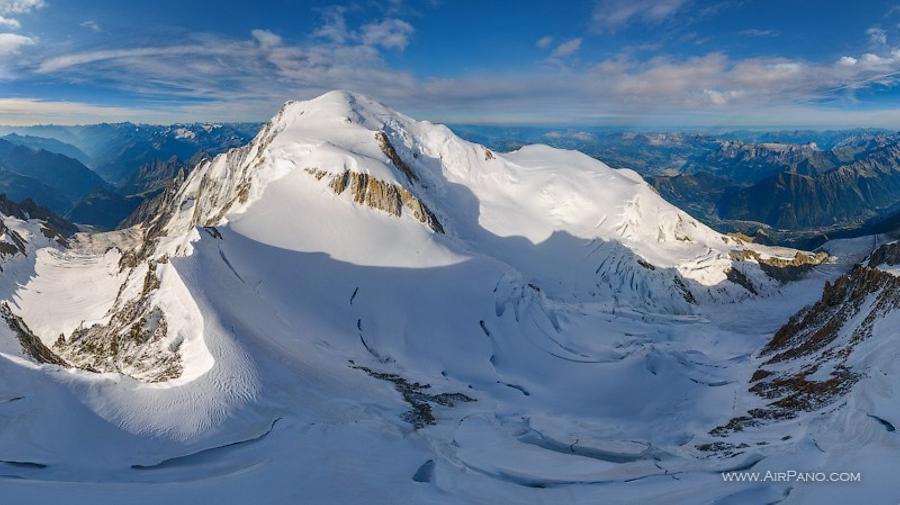 But the majority of the places in our winter fairy-tale tour are associated with snow whiteness first of all. One of them is Greenland: more than 80% of the island surface is covered with ice. The Antarctic is not the less icy — it is represented in our tour by Neko Harbour, the islands of Gourdin, Astrolabe and South Georgia. In wintry Norway we will visit Lake Andrevatnet located in the province of Sogn og Fjordane. Iceland, in its turn, will show us its unique geological landmarks: a glacier funnel together with a lagoon.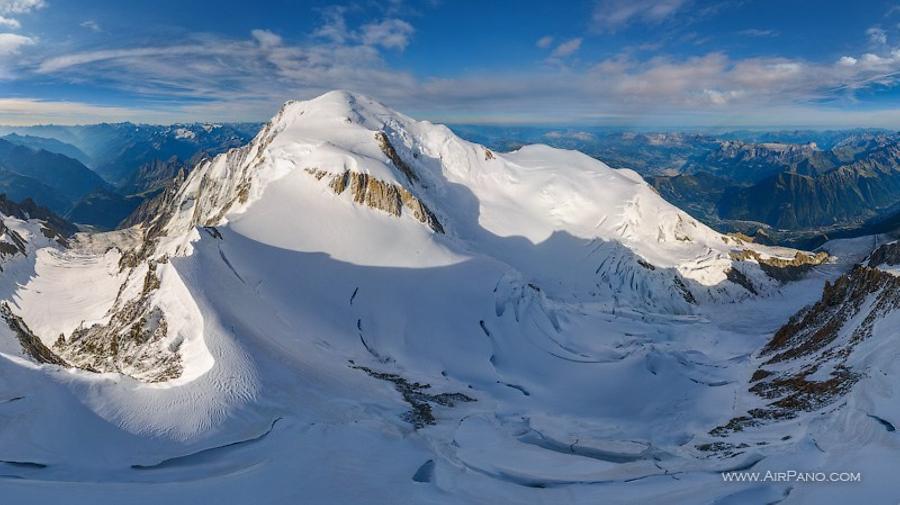 And, of course, we could not have left the legendary Swiss Alps unattended, their beauty both in blooming meadows and in the period of winter tranquillity. The famous ice-bound Mt. Everest will be accessible from an unusual side: you will be able to see it from the Valley of Silence. And of course, the main symbol of eternal winter — the North Pole — is one more destination in our journey.
This winter you can fly around the world without being frozen, what can be better?