The AirPano Team#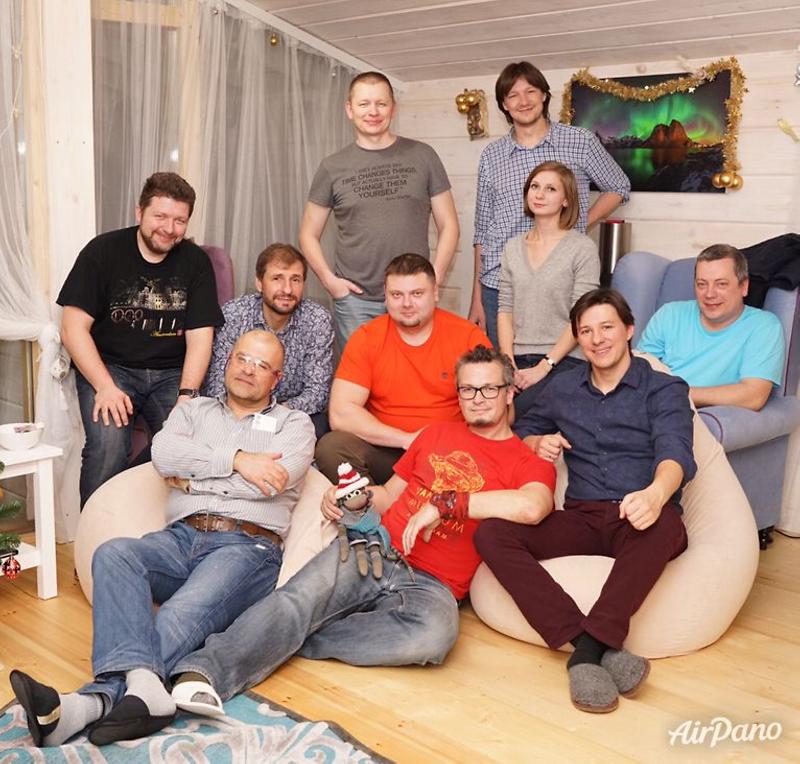 Since 2006 we have been taking photos of the most significant and interesting corners of the Earth. One of the most remarkable results of our work is AirPano project, that we are still engaged in. Around 3,000 panoramas of more than 300 places of the Earth, including the North Pole, the Antarctic, volcano eruptions and even panoramas from the stratosphere, are presented on our website. Every week we publish a new virtual tour on the website www.AirPano.com.
Having an extensive experience of taking pictures in different conditions together with the use of the most advanced technologies, our team is able to carry out different kinds of projects, even the most difficult ones. Our portfolio includes panoramas ordered by the administration of Moscow Kremlin and the direction of Kronotsky Nature Reserve (Kamchatka); the largest shopping and leisure complex Crocus-City and the highest skyscraper in Europe – the Federation Tower in Moscow. We work with museums and nature reserves, construction companies and restaurants. We also cooperate with the Russia Today News Agency, making special spherical reports for them.
Three times the AirPano team has received the grant from the Russian Geographical Society. We take part in regular festivals and exhibitions where we demonstrate our creations using the panoramic cinema and virtual reality glasses.
Our panoramas are widely used by the leading western companies, such as Google, Microsoft, LG, Samsung, Starbucks, Nokia, and others. AirPano Travel Book App was listed among the best applications of the year 2014 according to Apple.
We use only professional photography equipment. Our authors work in cooperation with Sony and Nikon (one of our photographers even became a Nikon Ambassador in Russia). As for the aerial photography, we work directly with the light UAV (aerial drones) manufacturers, making it possible to apply the latest technologies in this field.
The key point for the creating high-quality product is post-processing. The highest quality of the 360° video production allows us to receive requests from the leading advertising agencies of the world.
The obtained product can be demonstrated in the highest resolution with the possibility of adaptation for any kind of devices. For the complete immersion into the virtual reality, we possess the technologies for demonstrating spherical photo and video using virtual reality goggles (including Samsung Gear VR), info-stands, touch screens and binoculars.
---
Contributions of AirPano to Austria-Forum#
The Airpano-Team is supporting Austria-Fourm generously by making quite a bit of their top-notch material available, partially via i-Frames or AirPano's presence on Youtube but also by providing a growing set of stories.