Abbey of Montserrat#
Photos by Dmitry Moiseenko and Stanislav Sedov, members of the AirPano Team that is a member of the global-geography Consortium.


13 March 2018

with kind permission of AirPano

Spain has the second largest number of UNESCO World Heritage sites, being left behind only by Italy. It has the internationally recognised masterpieces of Gaudi, but there are far more outstanding architectural monuments in this country.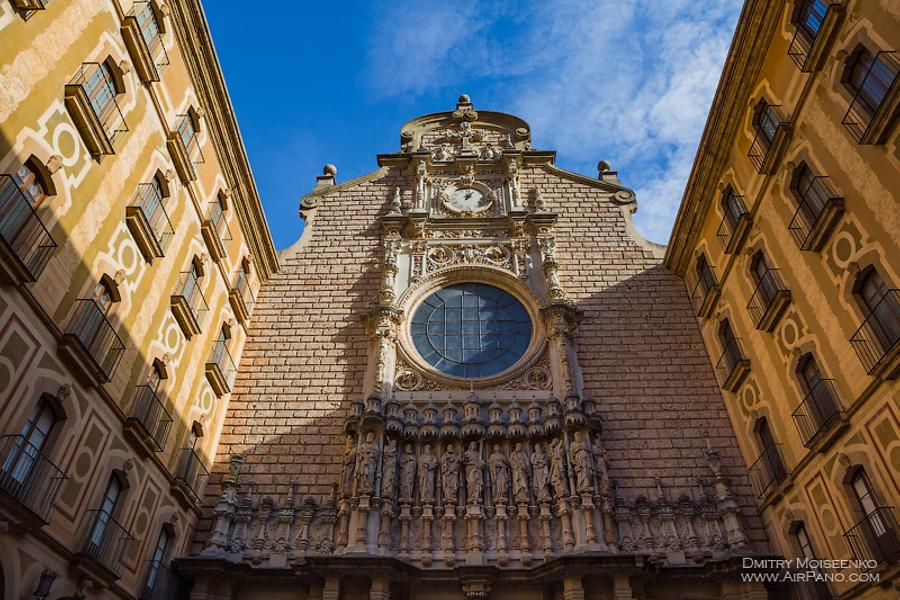 The Benedictine abbey of Montserrat founded back in the 10th century, is located 50 kilometres north-west of Barcelona at 1,236 metres above the nearest valley. This point is called Montserrat meaning "serrated mountain".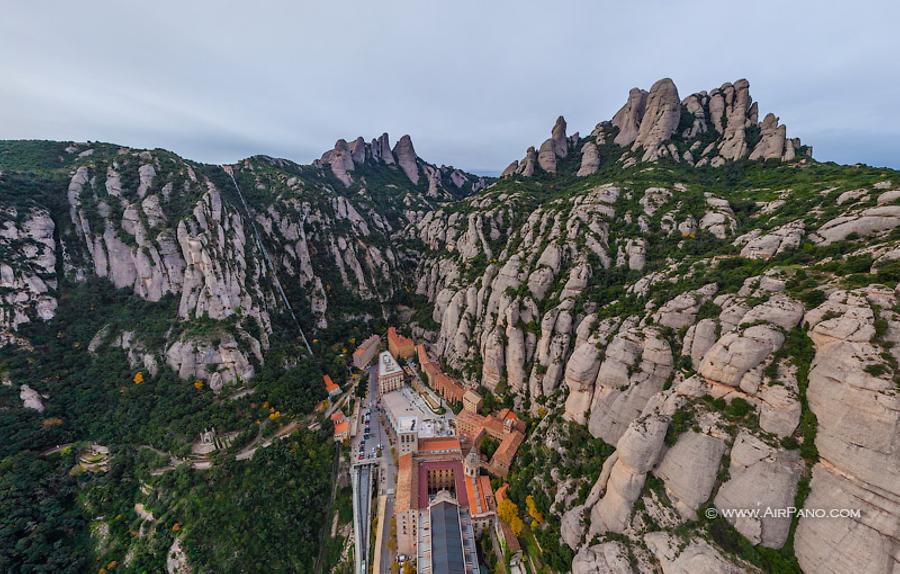 This place has been of religious significance since the times of the Romans, and later an unusual sculpture, representing the dark-skinned Madonna and Child, was found in one of the mountain caves. The legend says that monks could not move the statue of the Virgin of Montserrat (also called "Our Lady of Montserrat" and "Black Virgin"), so they decided to construct their cells and the monastery around it.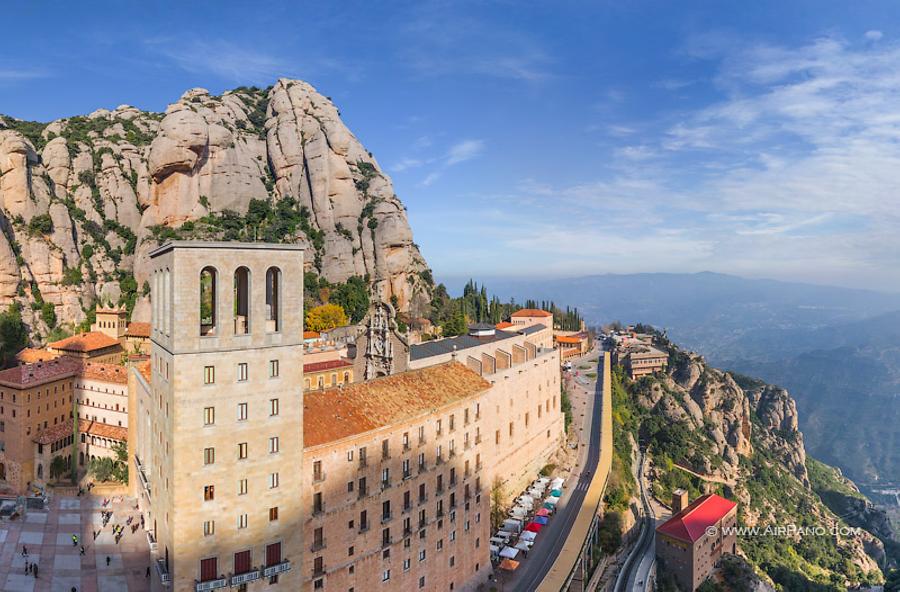 When building the complex among peculiar rocks of this valley, the creators managed to harmoniously inscribe the monastery in the surrounding landscape. So now it is not only an important religious centre for pilgrims from all over the world, but it is also an outstanding architectural, cultural and historical monument. It is worth noting that Christopher Columbus discovered an island in the Caribbean Sea and named it after the Virgin of Montserrat. Thousands of women in Catalonia bear the name Montserrat, including Montserrat Caballé, the famous Spanish opera singer.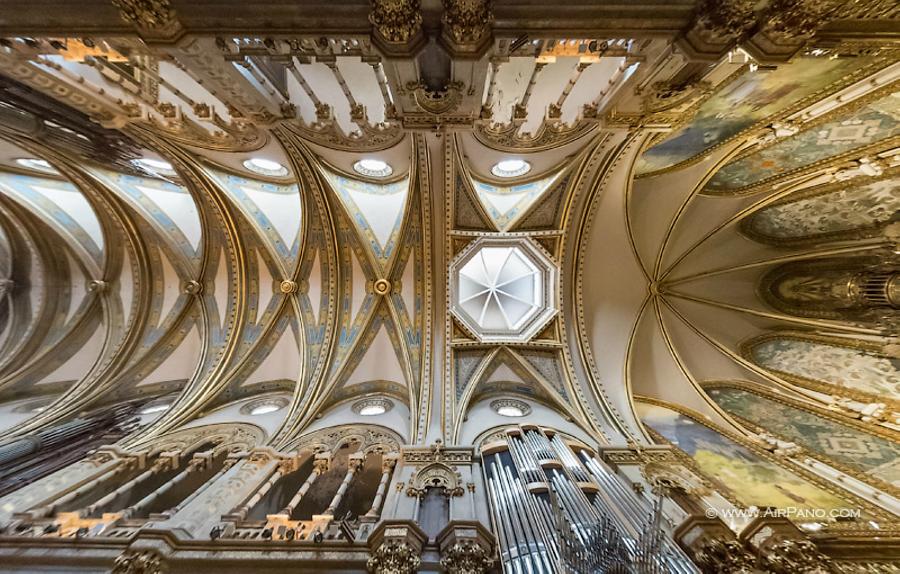 The architectural complex as it stands had been formed by the 12th century, although the constructions combining different styles were significantly damaged by the forces of Napoleon. The restoration works began in 1844 and lasted for almost a hundred years.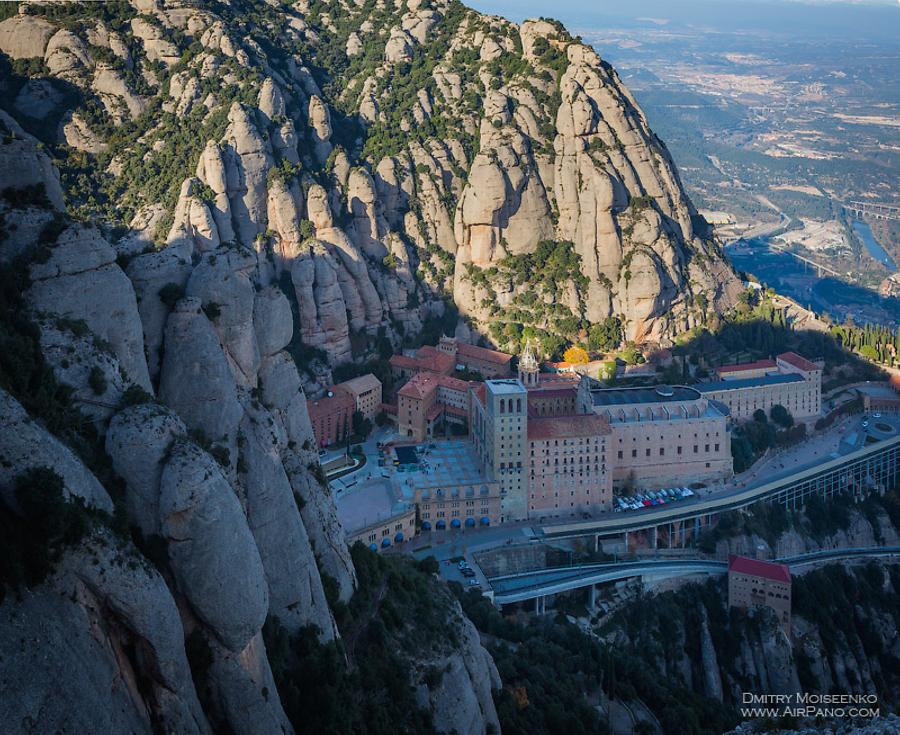 Nowadays it is a functioning monastery and a popular tourist destination. One can reach it by two exotic ways: the Montserrat Rack Railway and funicular railways.
And now there is one more opportunity to observe the sights of Spain — the AirPano virtual trip.


6 panoramas of Abbey of Montserrat