Beach San Sebastian#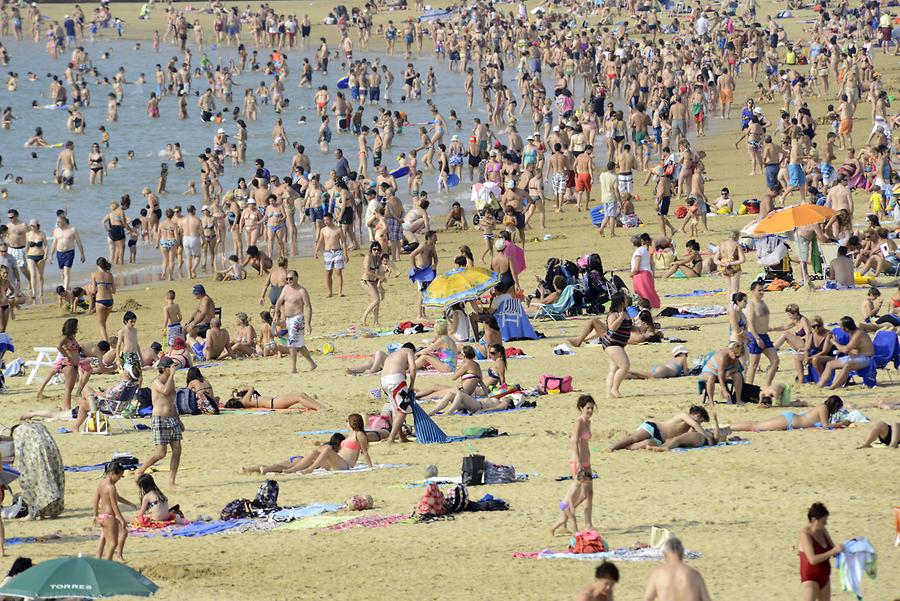 Everlasting sun, arid landscapes, crowded beaches and mass tourism: that is what Spain is generally known for. But the north of the country radically dispels these stereotypes. Lush green meadows, wild coastlines and lonely mountains, inbetween as small villages, medieval towns and futuristic architecture form a vivid kaleidoscope of impressions. Nature and culture lovers both get their money's worth in northern Spain. Off the beaten track of the Camino de Santiago, the area escaped mass tourism. People are more reluctant than in the south, but when they celebrate enthusiasm knows no limits. And watch it! If you are planning to keep to a diet you are definitely out of place - the region is considered to be one of the European centers for spoiled gourmets.
Immerwährende Sonne, trockene Landschaften, überfüllte Strände und Massentourismus: So stellt man sich Spanien gemeinhin vor. Doch der Norden des Landes räumt mit diesen Klischees gründlich auf. Sattgrüne Wiesen, wilde Küsten und einsame Berge zwischen kleinen Dörfern, mittelalterlichen Städten und futuristischer Architektur bilden ein vielfältiges Kaleidoskop an Eindrücken. Natur- und Kulturliebhaber kommen im Norden Spaniens gleichermaßen auf ihre Kosten. Abseits des Jakobsweges blieb die Gegend vom Massentourismus weitgehend verschont. Die Menschen sind zurückhaltender als im Süden des Landes, doch wenn einmal gefeiert wird, kennt die Euphorie keine Grenzen. Und noch ein Wort zur Warnung: Wer eine Diät plant, ist definitiv fehl am Platze. Die Region gilt als eines der europäischen Zentren für verwöhnte Gourmetherzen.