Casino San Sebastian#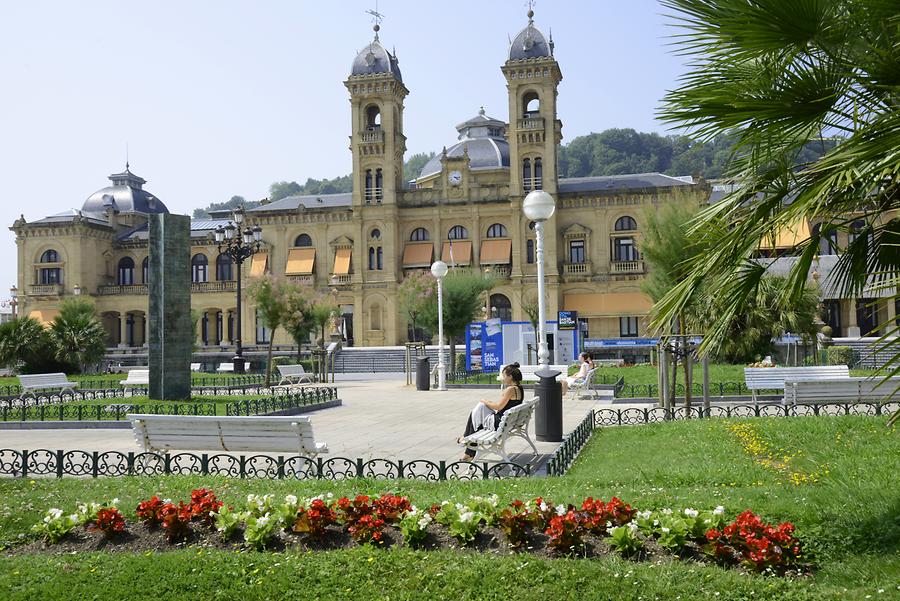 Towards evening the park in front of the casino fills with life. Street artists and soap bubble "tamers" supply entertainment, while locals and visitors enjoy the sunset.
Gegen Abend füllt sich der Park vor dem Casino mit Leben. Strassenkünstler und Seifenblasendompteure sorgen für Unterhaltung, während Einheimische und Besucher den Sonnenuntergang genießen.