Rocher de la Virge Biarritz#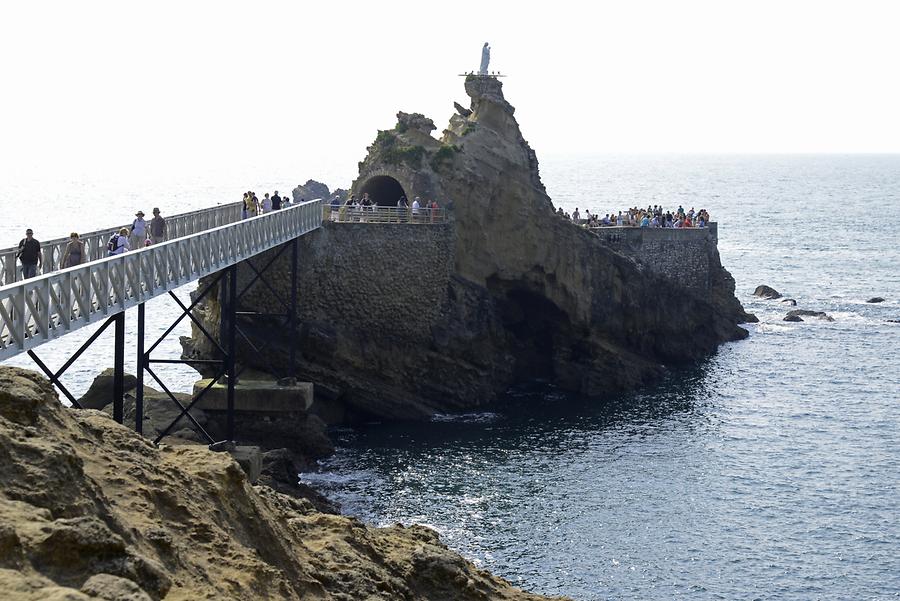 A nice walk along the promenade leads to the Rock of the Virgin. It is said that with a glaring light the Blessed Virgin has shown shipwrecked whalers the way ashore.
Ein schöner Spaziergang führt entlang der Promenade bis zum Felsen der Jungfrau. Mit einem gleißenden Licht soll die heilige Dame schiffsbrüchigen Walfängern den Weg an Land gewiesen haben.