Pilgrims' Hostel St. Jean Pied de Port#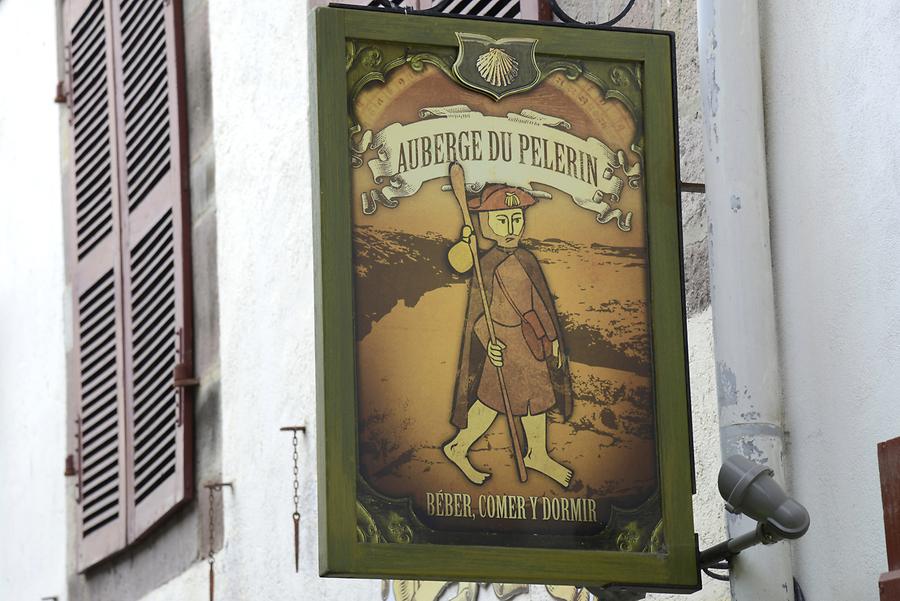 Pilgrims' hostels and shops with hiking gear are lining the narrow streets. Here one provides onself with everything necessary to survive the 800 kilometers to Santiago de Compostela reasonably safe and sound.
Pilgerherbergen und Läden für die Ausstattung der Wanderer säumen die engen Gassen. Hier deckt man sich mit allem Nötigen ein, um die 800 km bis Santiago de Compostela einigermaßen heil zu überstehen.