Landscape near Sangüesa#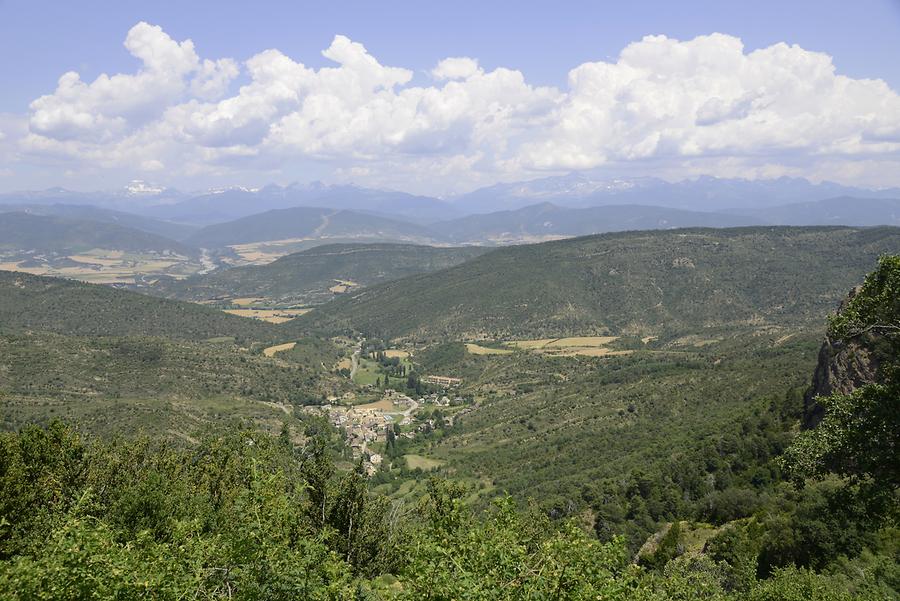 Where today the Pyrenees
Pyrenees
soar above the country, 100 million years ago Neptune, the ruler of the ocean, reigned. Only in the course of the Alpine orogenesis the Pyrenees were folded by the collision of two tectonic plates. Since then, the cordillera, 430 km long and up to 3400 meters high, forms a natural boundary wall between the Iberian Peninsula and France. It owes its present shape with numerous hanging valleys and lakes to the glaciers of the last ice age. In the center the massif is composed of granite. In the west limestone dominates the region. Rivers have left deep canyons like the Foz de Arbayun and Foz de Lumbier.
Dort, wo heute die Pyrenäen
Pyrenäen
emporragen, regierte vor 100 Mio. Jahren Neptun, der Herrscher des Ozeans. Erst im Zuge der alpinen Gebirgsbildung wurden die Pyrenäen durch die Kollision zweier Kontinentalplatten aufgefaltet. 430 km lang und bis zu 3400 m hoch bildet der Gebirgszug seither einen natürlichen Grenzwall zwischen der iberischen Halbinsel und Frankreich. Ihre heutige Form mit zahlreichen Hängetälern und Seen verdanken die Pyrenäen den Gletschern der letzten Eiszeit. Im Zentrum besteht das Massiv aus Graniten. Im Westen dominiert Kalkstein das Landschaftsgebiet. Flüsse haben tiefe Schluchten wie die Foz de Arbayun und die Foz de Lumbier hinterlassen.