Hervas - Jewish Quarter#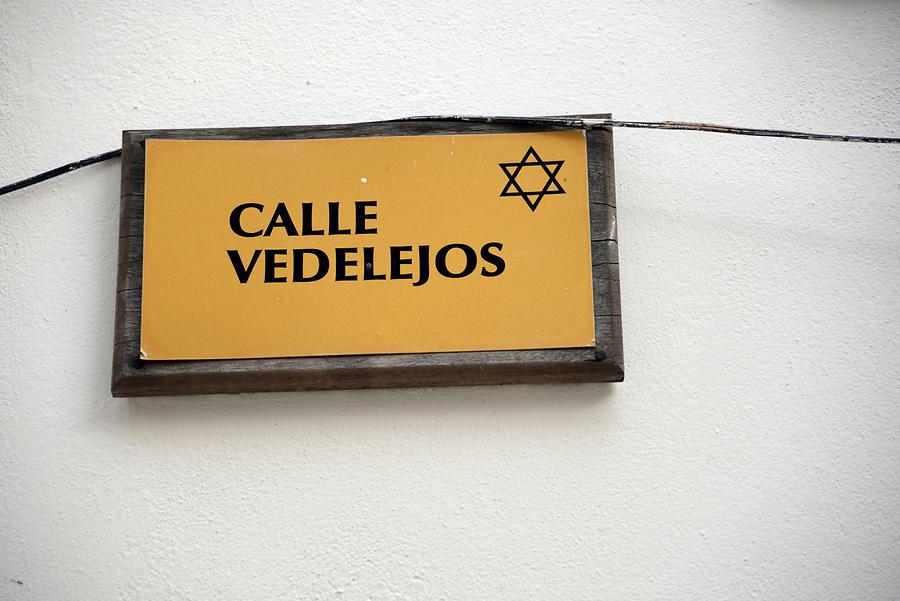 ... whose Jewish quarter looks like a backdrop for a medieval film. Already 2000 years ago Jews lived on the Iberian peninsula. The conquest of Spain by the Moors brought a golden age to them. The Caliphs appreciated Jewish advisors, artists, and scholars. But with the Reconquista, however, the boot is on the other foot. Anyone who did not convert to Christianity according to a decree of the Catholic kings was persecuted and expelled from the country. In those days many Jews escaped to Morocco, where they were able to lead a quiet life after paying a head tax to the Berber princes.
... dessen Judenviertel wie eine Kulisse für einen Mittelalter-Film wirkt. Schon vor 2000 Jahren lebten Juden auf der iberischen Halbinsel. Ein goldenes Zeitalter brachte die Eroberung Spaniens durch die Mauren. Die Kalifen schätzten jüdische Berater, Künstler und Gelehrte. Mit der Reconquista drehte sich der Spieß allerdings um. Wer nach einem Erlass der katholischen Könige nicht zum Christentum konvertierte wurde verfolgt und des Landes verwiesen. Damals flüchteten viele Juden nach Marokko, wo sie von den Berberfürsten gegen Zahlung einer Kopfsteuer ein ruhiges Leben führen konnten.