National Museum of Roman Art#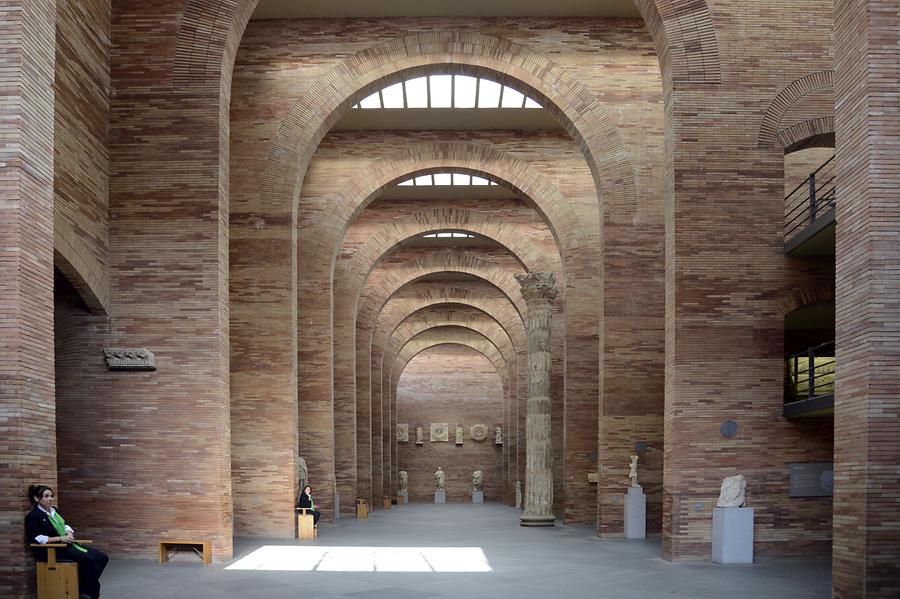 The National Museum of Roman Art shows all the treasures remaining from thence. Like on a Roman high street, the visitors walk up to the rear brick wall representing parts of the former forum.
Was alles an Schätzen aus jener Zeit gerettet werden konnte, zeigt das römische Museum von Mérida. Wie auf einer römischen Hauptstraße schreiten die Besucher auf die rückwärtige Backsteinmauer zu, die Teile des einstigen Forums präsentiert.