Vineyards near Briones#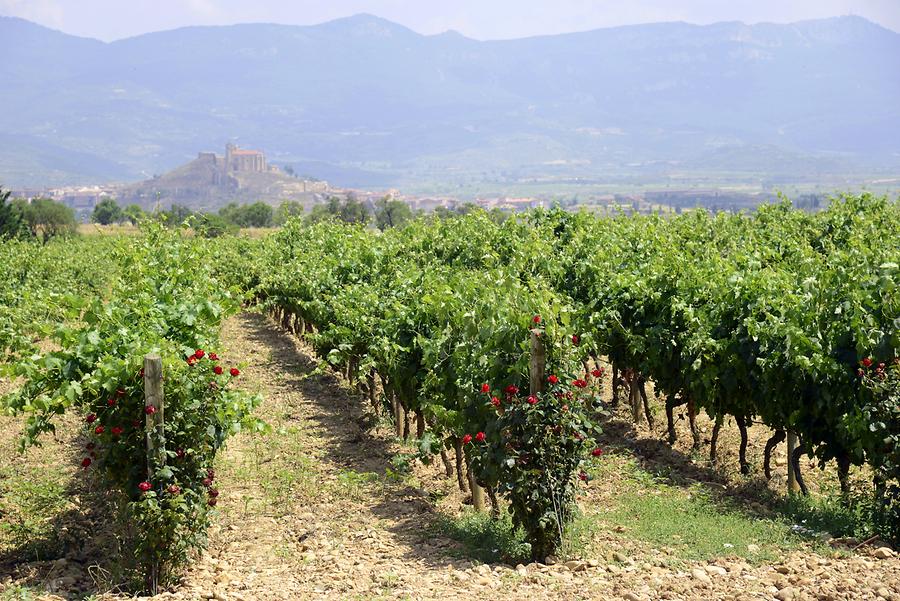 The mild climate provides ideal conditions for the prosperity of the precious grapes. More than 250 wineries produce almost 300 million liters of wine annually, 85% of it red wines. Seven different type of grapes ripen on the soils of La Rioja, almost two thirds being the premium grape variety "Tempranillo", which is known for its fruity character.
Das milde Klima bietet ideale Voraussetzungen für das Gedeihen der edlen Trauben. In über 250 Bodegas werden jährlich knapp 300 Mio. Liter Wein produziert, 85% davon Rotweine. Sieben verschiedene Rebsorten reifen auf den Böden der Rioja heran. Fast zwei Drittel entfallen auf die Edelsorte Tempranillo, die für ihren fruchtbetonten Charakter bekannt ist.