Santa Maria de Eunate#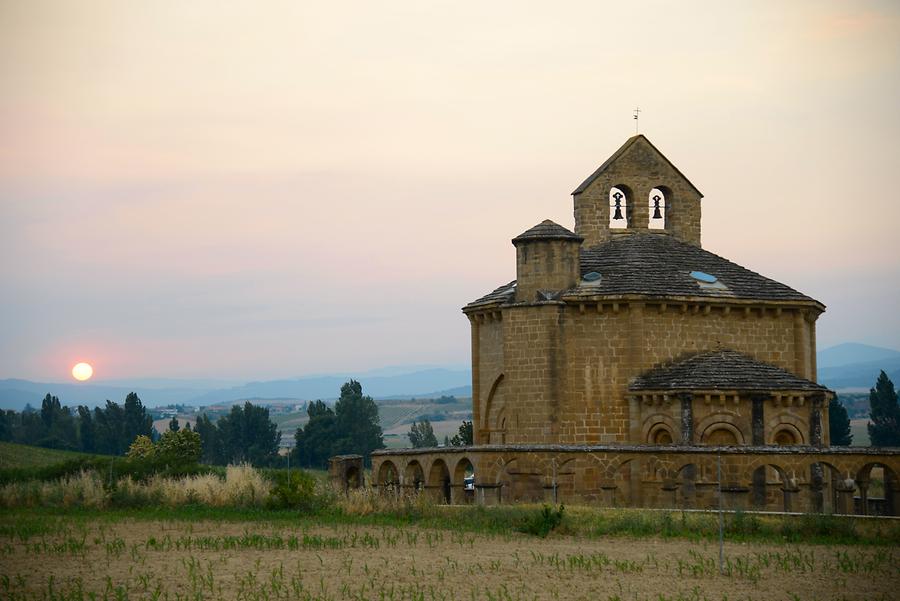 The unsettled history and the special atmosphere in this solitary church make it a major power place on earth for esoterics. It is those myths that animate the Way of St. James again and again and promise those tired of civilization and in search for meaning a changed perspective on life.
Die ungeklärte Geschichte und die spezielle Stimmung in dieser einsam gelegenen Kirche machen das Gotteshaus für Esoteriker zu einem der wichtigsten Kraftorte unserer Erde. Es sind solche Mythen, die den Jakobsweg immer wieder neu beleben und den zivilisationsgestressten Sinnsuchenden eine geänderte Lebensperspektive versprechen.