San Salvador de Leyre#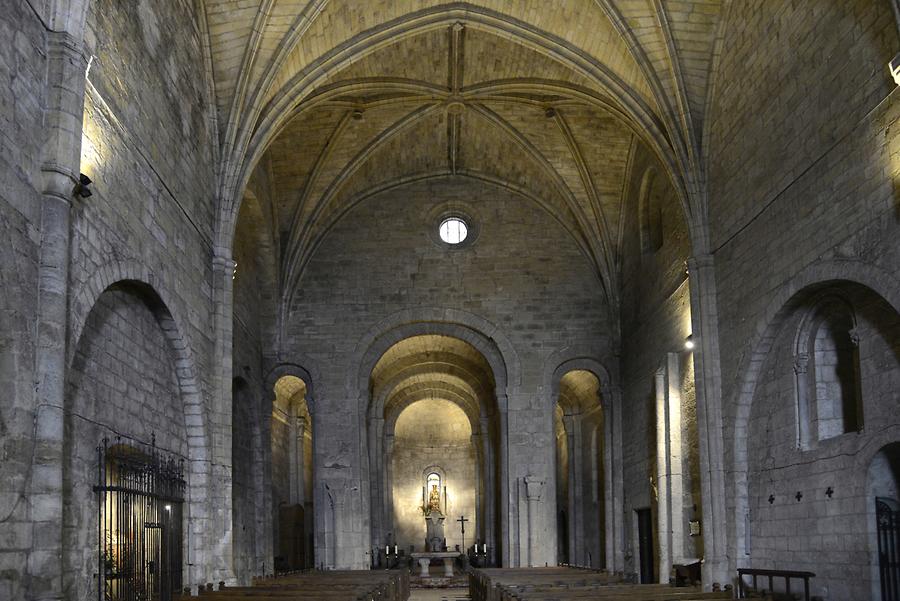 In the overlying abbey the influence of the Gothic style already becomes visible. Above a Romanesque altar one can see a Gothic cross-ribbed vault. In the Gothic period the former massive constructions rose up to the sky. Technical innovations allowed thinner walls, larger windows and higher church interiors symbolizing the pursuit of God.
In der darüberliegenden Klosterkirche sind bereits gotische Einflüsse zu erkennen. Über einem romanischen Altar spannt sich ein gotisches Kreuzrippengewölbe. Mit der Gotik wachsen die gedrungenen Bauwerke gen Himmel. Technische Neuerungen ermöglichten dünnere Wände, größere Fenster und höhere Kirchenräume, die das Streben zu Gott symbolisieren.