Church Parade at Night#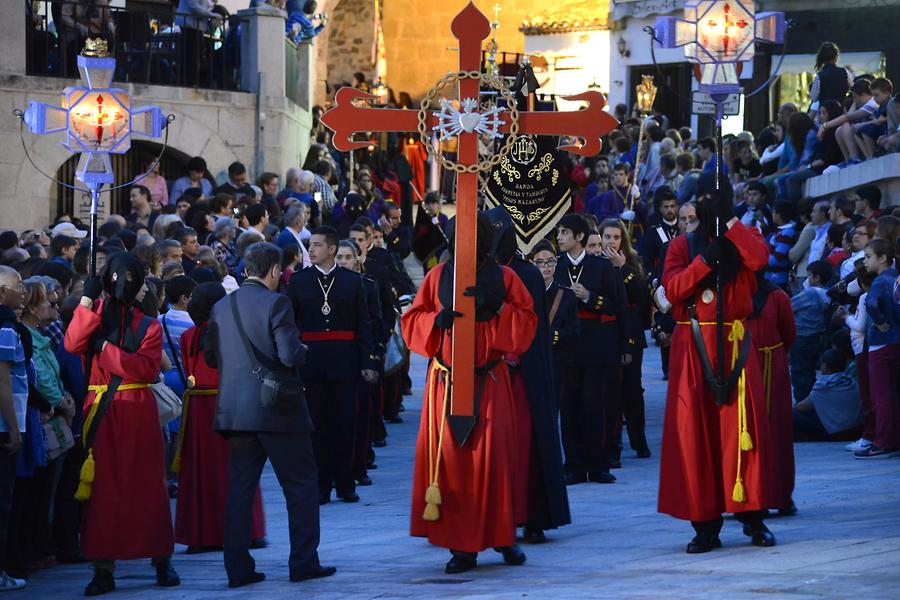 The clangorous slow marching music through the streets is getting louder. In the darkness of the night, the processions appear even more ghostly. Torches bathe the scenery in a ghostly light, and the scary look of the penitents can be somewhat intimidating. That's the general idea: to embed faith deeply in the minds of the people by means of intimidation and to nip any doubt in the bud.
Die durch die Gassen hallende langsame Marschmusik wird zunehmend lauter. Im Dunkel der Nacht erscheinen die Prozessionen noch viel gespenstischer. Fackeln hüllen die Szenerie in ein geisterhaftes Licht und das schaurige Aussehen der Büßer kann einem schon ein wenig Angst einjagen. Das war ja auch das Ziel: den Glauben mittels Einschüchterung tief in den Köpfen der Menschen zu verankern und jeden Zweifel im Keim zu ersticken.