Santa Maria de Montserrat Abbey - The Black Virgin#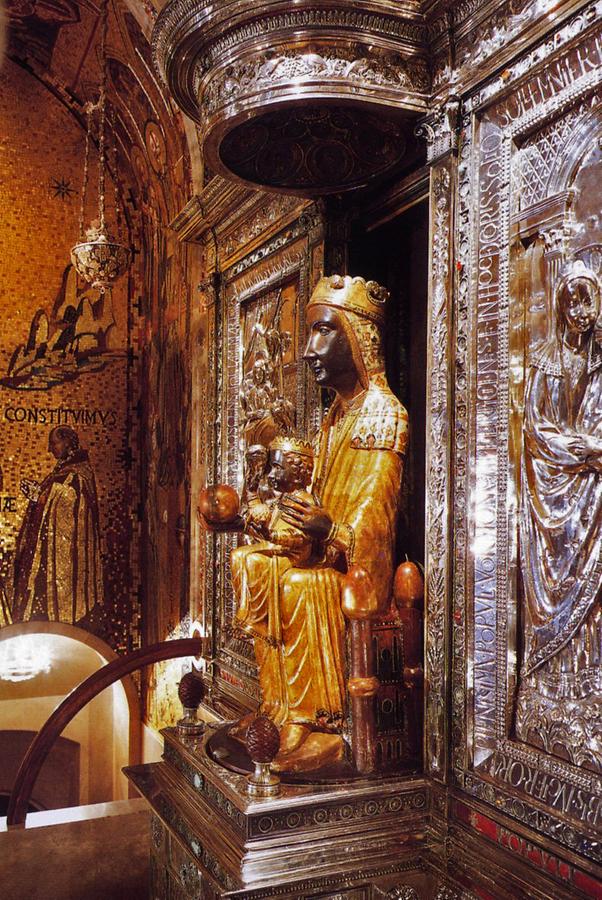 Pilgrims often queue for hours to touch the Black Virgin of Montserrat. Like children who simply do not want to believe that there is no Santa Claus, the Catalans do not care much about the fact that their Madonna is not black but, as discovered in 2002, owes her colour to the soot of the candles. In any case, since 1881 she has been the official patron saint of Catalonia.
Pilger stehen oft stundenlang Schlange, um die schwarze Madonna von Montserrat zu berühren. Wie Kinder, die einfach nicht glauben wollen, dass es keinen Weihnachtsmann gibt, kümmern sich die Katalanen nicht groß um die 2002 entdeckte Tatsache, dass ihre Madonna eigentlich gar nicht schwarz ist, sondern ihre Farbe dem Ruß der Kerzen verdankt. Seit 1881 ist sie jedenfalls die offizielle Schutzpatronin Kataloniens.