Torre del Rei Marti#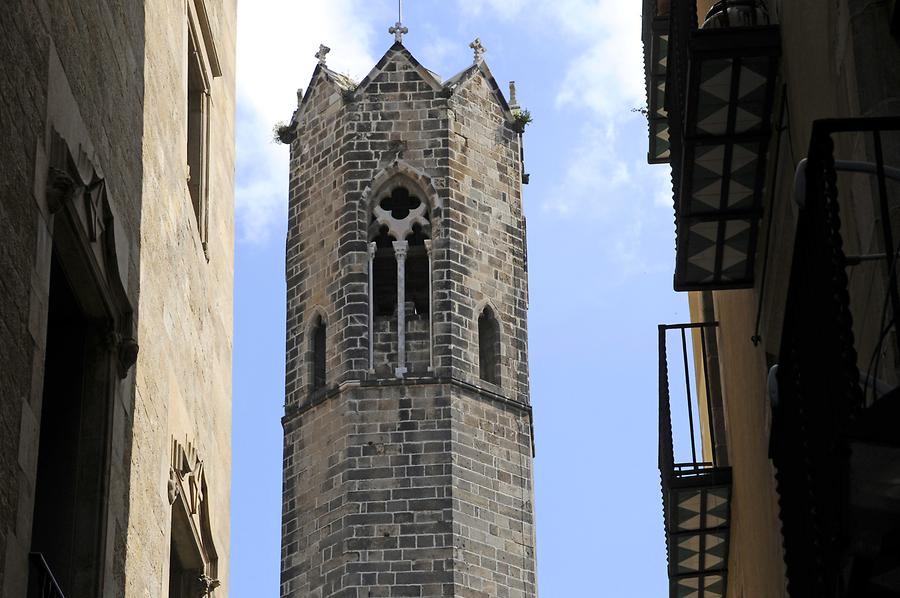 A narrow alley reveals the former watchtower of the royal palace. It marks the entrance to the Plaça del Rei. And there stands the impressive ensemble of the residence palaces of the Counts of Barcelona and the later Aragonese monarchs. Between the 12th and 16th centuries numerous builders worked here.
Durch eine schmale Gasse fällt der Blick auf den einstigen Wachturm des königlichen Palastes. Er markiert den Eingang zur Plaça del Rei. Dort erhebt sich das beeindruckende Ensemble der Residenzpaläste der Grafen von Barcelona und der späteren Könige von Aragon. Zwischen dem 12. und 16. Jahrhundert waren hier zahlreiche Bauherren tätig.