Parc Güell - Serpentine Bench#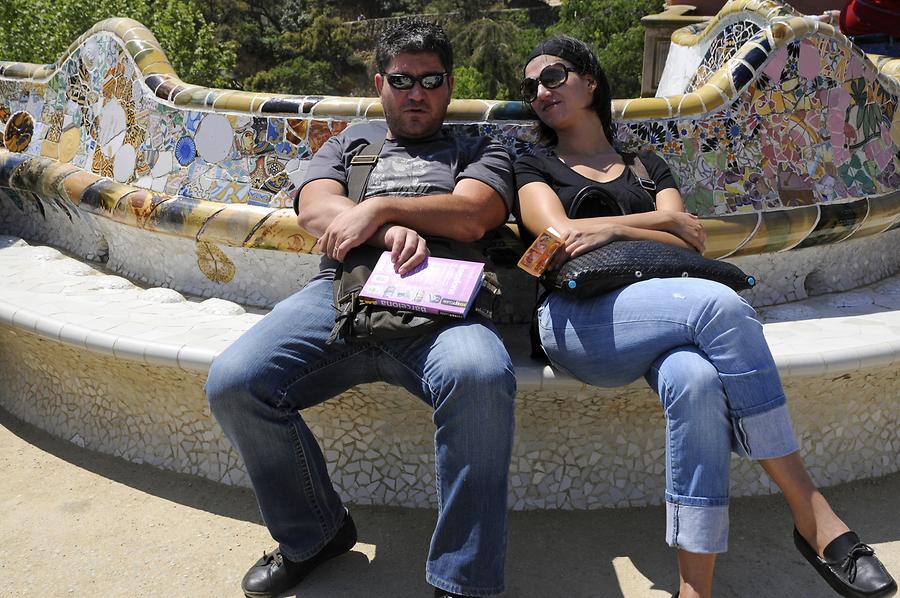 The roof of the column hall was thought to serve as a marketplace, but as it is often the case with Gaudí, there was more behind it. The roof is bordered by a curved endless bench, the famous Serpentine Bench, which became the most photographed landmark in Barcelona. The huge area was also thought as a catch basin for rainwater. The precious wet was filtered by a layer of stones and sand and led into a cistern below.
Das Dach der Säulenhalle sollte als Marktplatz dienen, aber wie bei Gaudí oftmals der Fall, steckte auch hier mehr dahinter. Als Dachbegrenzung dient eine geschwungene Endlosbank, die berühmte Schlangenbank, die zum meistfotographierten Wahrzeichen Barcelonas wurde. Die riesige Fläche war zusätzlich als Regenwasser-Sammelstelle geplant. Das kostbare Naß wurde durch eine Schicht aus Steinen und Sand gefiltert und in eine darunter liegende Zisterne geleitet.