Granada – Alhambra - Palace of Charles V#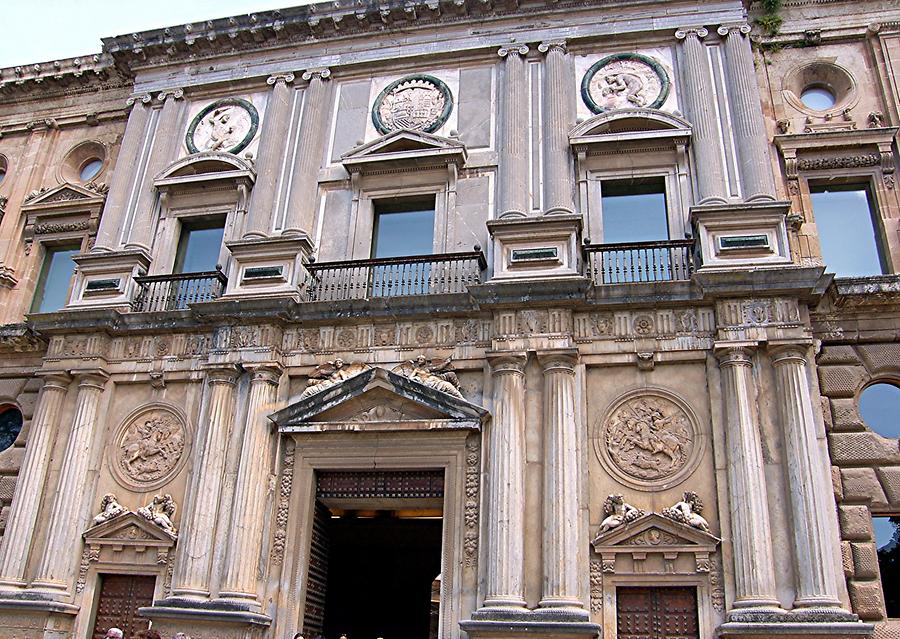 The Palace of Charles V is a Renaissance building inside the fortification of the Alhambra. Charles V wished to establish his residence close to the Alhambra palaces and intended to construct a permanent residence fit for a king.
Der Palast von Karl V. ist ein Renaissance-Gebäude innerhalb der Festung der Alhambra. Karl V. wollte seine Residenz in der Nähe der Alhambra-Paläste als seinen ständigen Wohnsitz - eines Königs würdig - errichten.