Carmona Town Hall Court Roman Mosaic#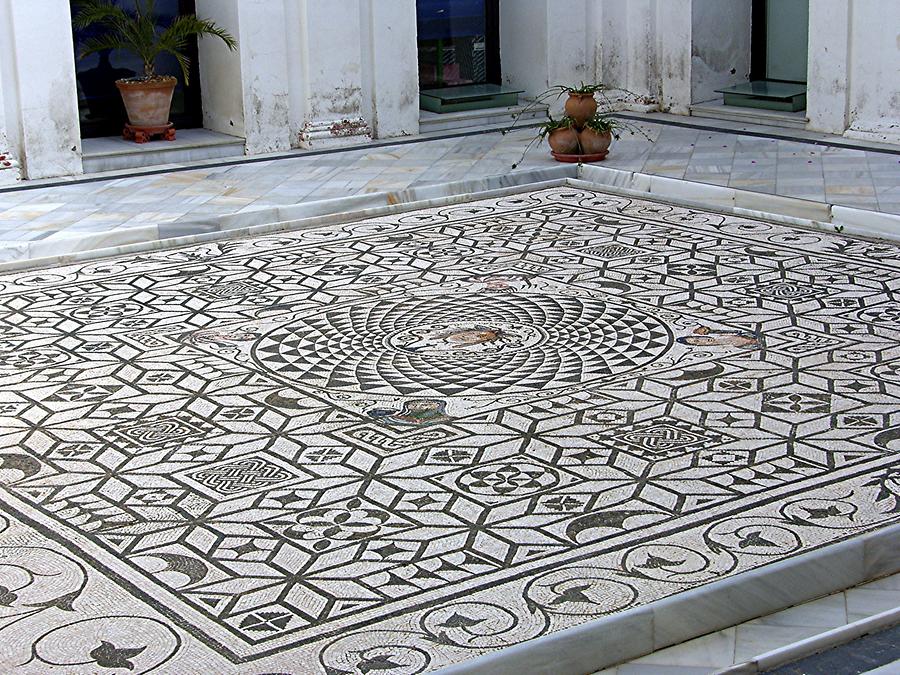 Most mosaics are made of small, flat, roughly square, pieces of stone or glass of different colors; but some, especially floor mosaics, may also be made of small rounded pieces of stone, and called "pebble mosaics". The art has a long history, starting in Mesopotamia in the 3rd millennium BC. and became widespread in classical times, especially in Ancient Rome.
Die meisten Mosaiken werden aus kleinen, flachen, etwa quadratischen Stücken aus Stein oder Glas in verschiedenen Farben hergestellt; aber einige, vor allem Bodenmosaiken, können auch aus kleinen runden Steinstückchen hergestellt werden, sog. "Kieselmosaiken". Die Kunst hat eine lange Geschichte, die im 3. Jahrtausend v. Chr. in Mesopotamien beginnt und war in der Antike weit verbreitet, vor allem im alten Rom.