Carmona Roman Necropolis#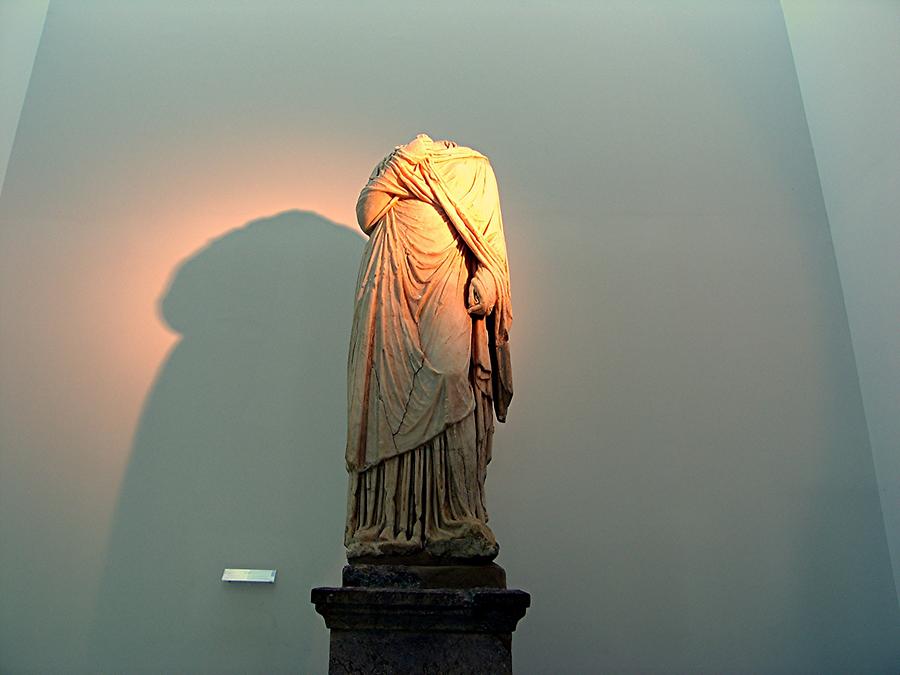 Torso of Servilia Caepionis, born 104 BC, died after 42 BC, was the mistress of Julius Caesar, mother of one of Caesar's assassins, Brutus, mother-in-law of another assassin, Cassius, and half-sister of Cato the Younger. She lived at the time of the Roman emperor Caligulas (37- 41 n.Chr.).
Torso von Servilia Caepionis, geboren 104 v. Chr., gestorben 42 v. Chr., war die Geliebte von Julius Caesar, die Mutter von Brutus, einem der Caesarmörder, Schwiegermutter eines anderen Attentäters, Cassius, und Halbschwester von Cato dem Jüngeren. Sie lebte zur Zeit des römischen Kaisers Caligula (37- 41 n.Chr.).