Arcos de la Frontera#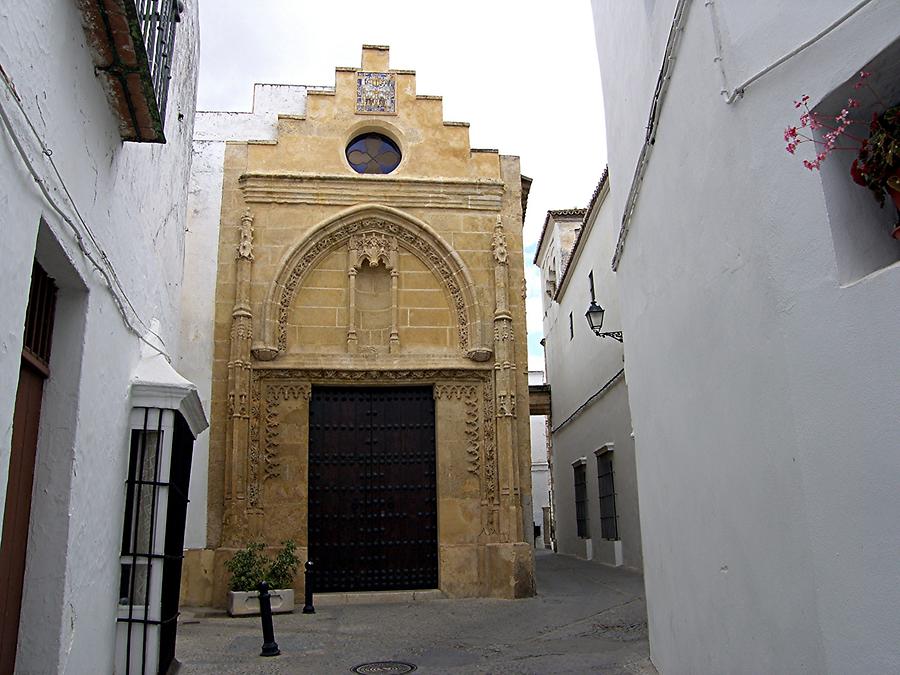 Castle of the Count in mudéjar style, a symbiosis of techniques and ways of understanding architecture resulting from Muslim and Christian cultures living side by side, emerged as an architectural style in the 12th century in Spain.
Gräfliches Schloss im Mudéjar-Stil, einer Symbiose von Architekturtechniken und -interpretationen als Resultat des Seite an Seite Lebens muslimischer und christlicher Kulturen, die sich im 12. Jahrhundert zum Architekturstil Spaniens entwickelte.