Statue of Saint Peter#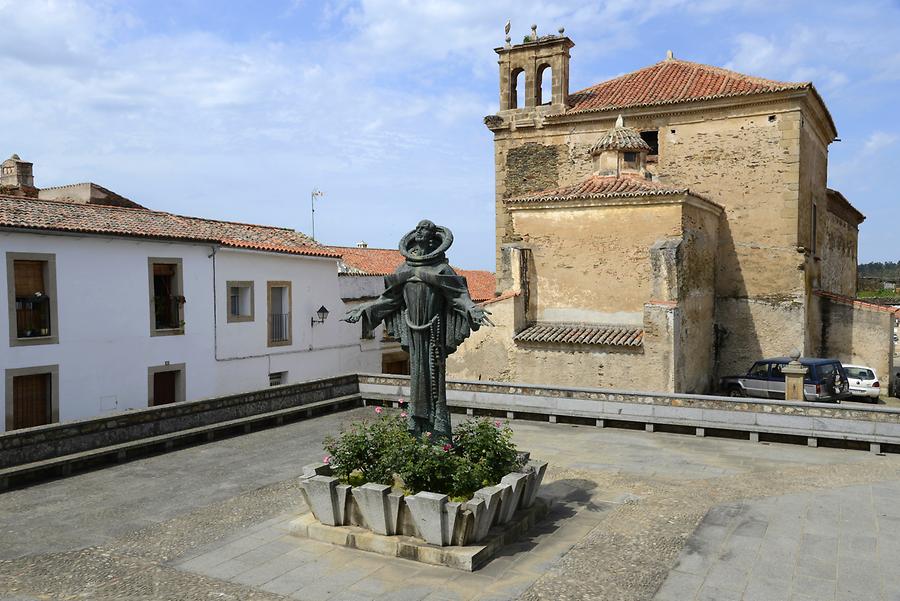 His arms wide open, Saint Peter welcomes his pilgrims. The Franciscan monk, born in Alcantára in 1499 and reverently called the 'Apostle of Extremadura', founded an ascetic religious community, whose members had to chastise themselves in all kinds of ways. They walked only barefoot and slept on planks.
Mit weit ausladenden Händen begrüßt der heilige San Pedro seine Pilger. Der 1499 in Alcantara geborene Franziskanermönch, ehrfurchtsvoll "Apostel der Extremadura" genannt, gründete eine asketische Gemeinschaft, deren Mitglieder sich auf alle erdenklichen Arten kasteien mussten. Sie gingen nur barfuß und schliefen auf Brettern.