Dolmen de Lácara - Scheme of Construction#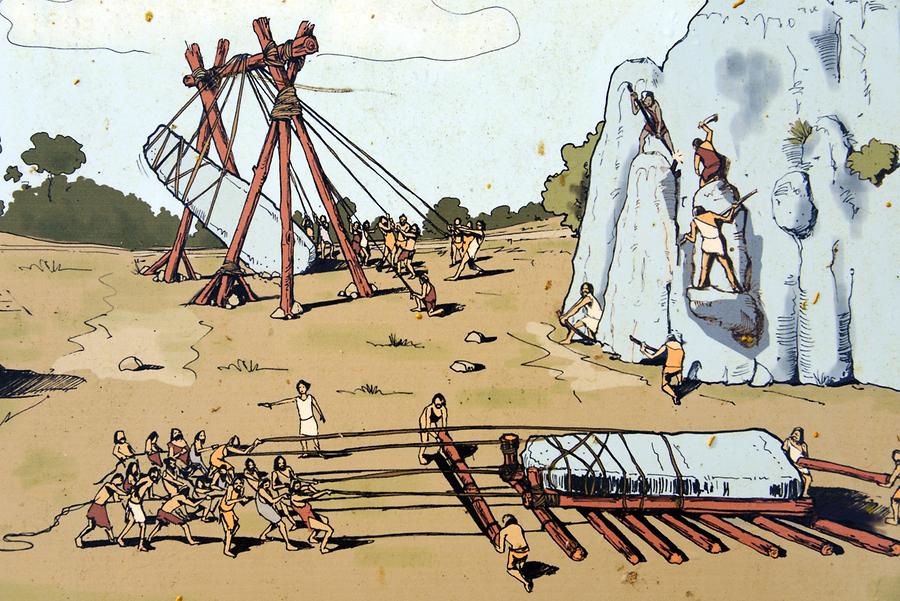 Any rational explanation fails in view of the achievements embodied by these primeval cultic objects. How these huge, up to 50 t heavy stone blocks were moved and put in layers one on top of the other, remains a mystery. Perhaps it was done as shown here, but we do not know exactly.
Jede rationale Erklärung versagt vor den Leistungen, die diese urzeitlichen Kultmale verkörpern. Wie diese riesigen, bis zu 50 t schweren Steinblöcke bewegt und aufeinandergeschichtet wurden, bleibt ein Rätsel. Vielleicht geschah es so, wie hier dargestellt, aber Genaues wissen wir nicht.