Utrecht - Ancient City Centre#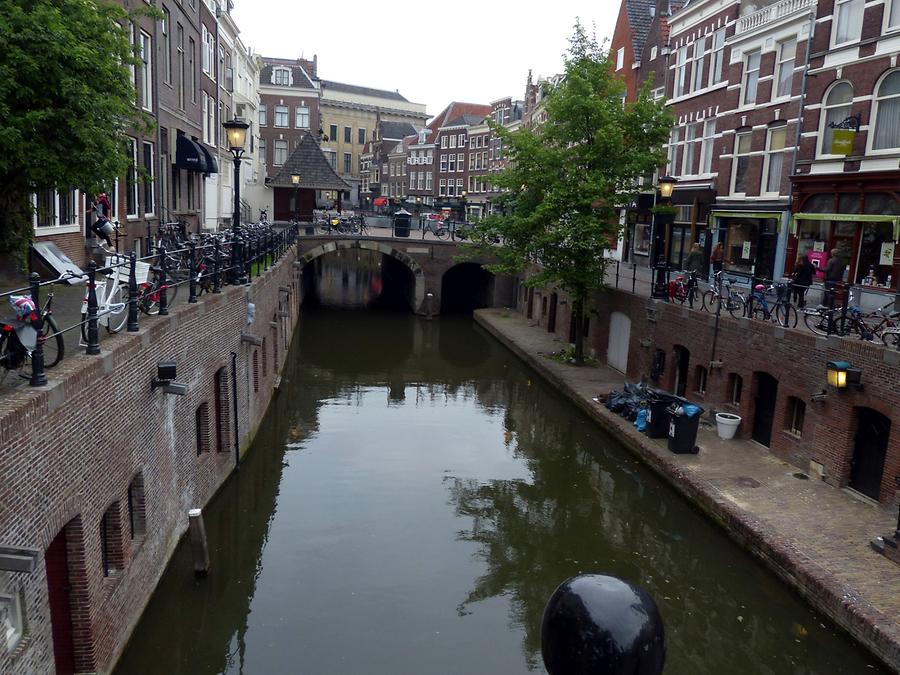 Due to its easily accessible location, a first settlement was founded at this place as early as in the 1st century AD. In the 12th century, Utrecht
Utrecht, The Netherlands
became a walled city, received the town privilege and was of great importance as a bishop's seat. Therefore, the city is rich in mediaeval churches and artefacts made by sculptors, stonemasons, and sculptors employed in decorating the religious buildings and which were later acquired by wealthy merchants and citizens. In 1674, several church steeples, roofs and almost the entire nave of the Utrecht Cathedral were destroyed by a tornado.
Aufgrund der günstigen Lage entstand an dieser Stelle bereits im 1. Jhdt. n. Chr. eine erste Ansiedlung. Im 12. Jhdt. wurde Utrecht
Utrecht, The Netherlands
zu einer ummauerten Stadt, erhielt das Stadtrecht und war als Bischofssitz von größter Bedeutung. Die Stadt ist daher reich an mittelalterlichen Kirchen und Kunstdenkmälern, die von Bildhauern, Steinmetzen und Bildschnitzern, die mit der Ausstattung der religiösen Gebäude beschäftigt waren, hergestellt und später von wohlhabenden Kaufleuten und Bürgern erworben worden waren. Im Jahre 1674 wurden Kirchtürme, Dächer und fast das ganze Schiff des Utrechter Doms durch einen Wirbelsturm zerstört.