Gouda - Weigh House#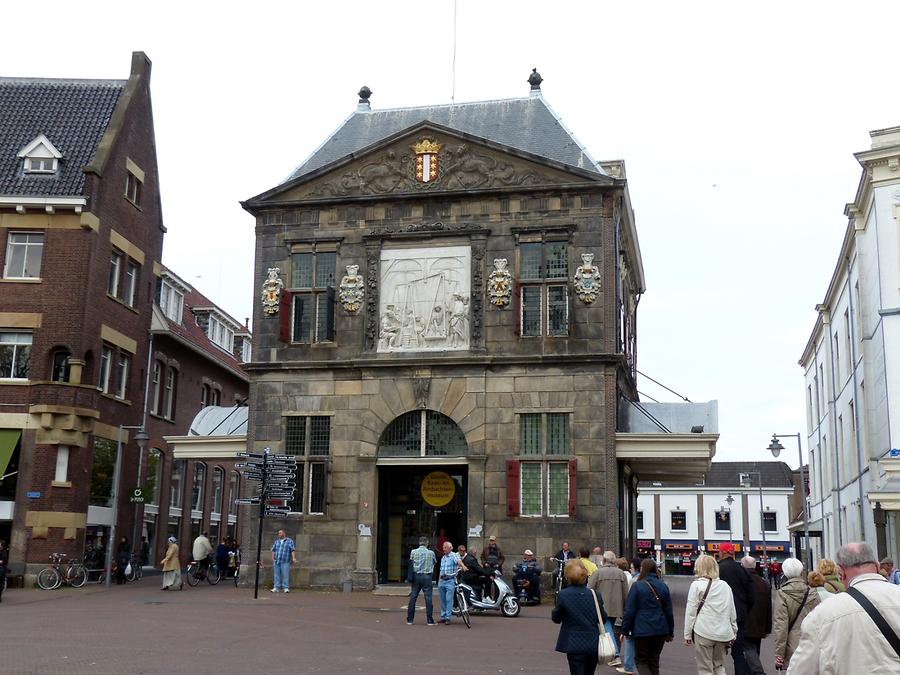 A relief on the weigh house shows how the cheese was weighed in the old days. The building was built in 1668 and first used for weighing almost all agricultural products sold by the farmers in the Gouda markets. Since 1920, the scale has only been used for cheese. Today, the building houses the cheese museum.
Ein Relief auf dem Waaghaus stellt dar, wie man früher den Käse wog. Das Gebäude wurde 1668 gebaut und zunächst zum Wiegen beinahe aller Landwirtschaftsprodukte verwendet, die von den Bauern auf den Märkten in Gouda verkauft wurden. Seit 1920 wird die Waage nur noch für Käse verwendet. Im Gebäude befindet sich jetzt das Käsemuseum.