Delft - Statue of Hugo Grotius, 18th Century#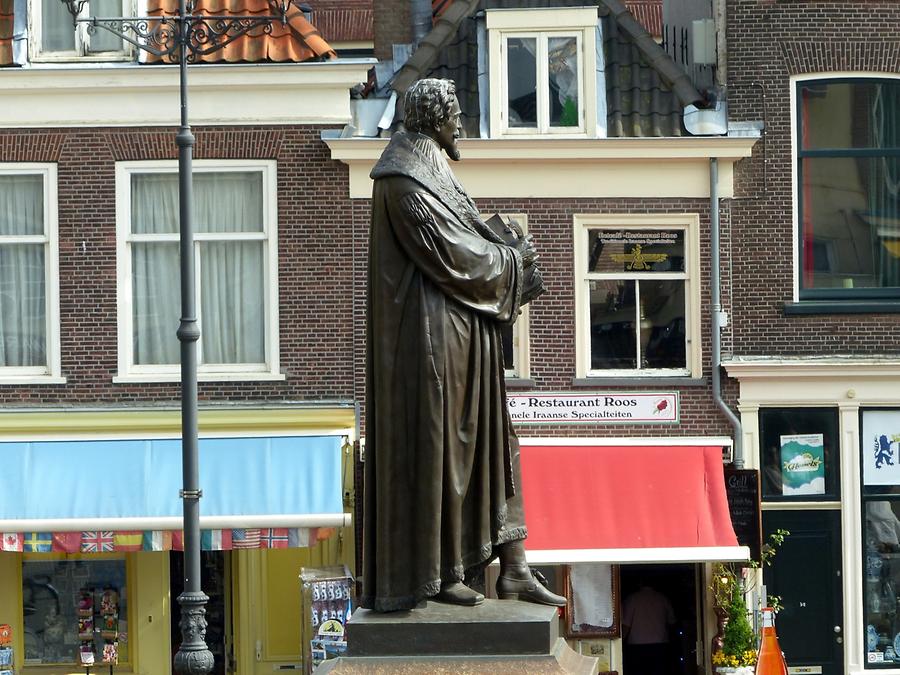 Hugo Grotius was a political philosopher, a reformed theologian, a jurist, and an early enlightener. He is regarded as one of the founders of the natural law doctrine and as the 'father of international law'. Grotius clarified a revolutionary new principle according to which the oceans were international waters and that all nations had the right to use them for commercial shipping. For logical reasons shortened to a three-mile zone, his 'freedom of the seas' became the basis of today's maritime law.
Hugo Grotius war ein politischer Philosoph, reformierter Theologe, Rechtsgelehrter und früher Aufklärer. Er gilt als einer der Begründer der Naturrechtslehre und 'Vater des Völkerrechts'. Grotius formulierte einen revolutionären neuen Grundsatz, wonach die Meere internationale Gewässer seien und alle Nationen das Recht hätten, sie zur Handelsschifffahrt zu nutzen. Sinnvollerweise eingeschränkt auf eine Dreimeilenzone, sollte sich seine 'Freiheit der Meere' als Grundlage des modernen Seerechts durchsetzen.