Middelburg - The Abbey of our Lady, New Church, Organ#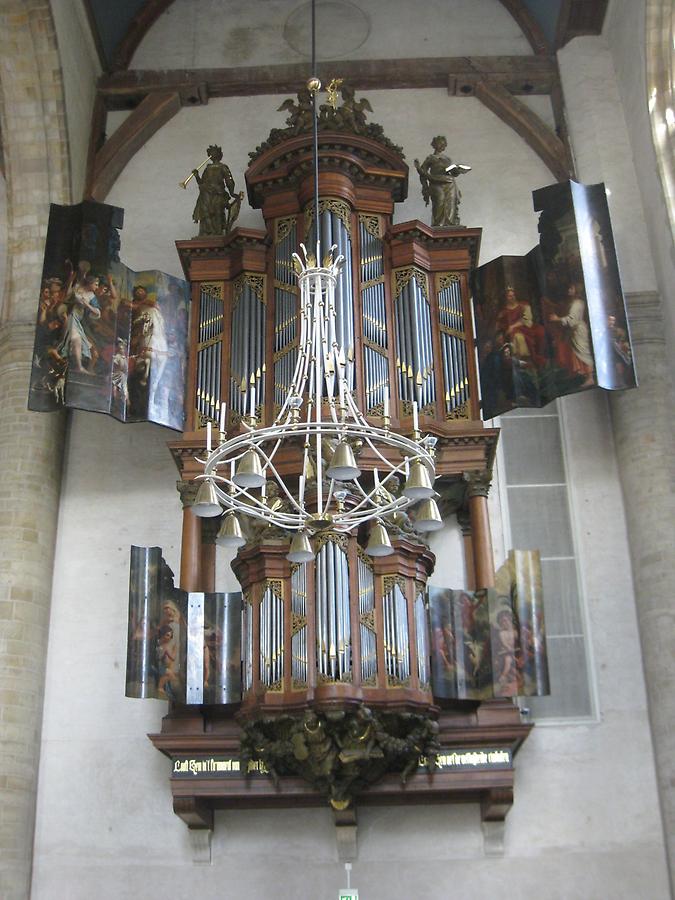 Middelburg
Middelburg, The Netherlands
in Zeeland was first mentioned in the late 8th and 9th century. Already in the Middle Ages, it became an important trade center and later, in the 17th century, it played an important role in the slave trade.
The Middelburg Abbey was once the centre of a large monastic complex, but today parts of it are used as a museum and as offices. South of its cloister there are two churches, one of them the "New Church", which was built after a fire in 1558 replacing an earlier church from around 1300. This "New church" is worth to be mentioned because of its organ.
Middelburg
Middelburg, The Netherlands
in Zeeland wurde zum ersten Mal im späten 8. bzw. 9. Jahrhundert erwähnt. Schon im Mittelalter war es ein wichtiges Handelszentrum und später, im 17. Jahrhundert, spielte es eine wichtige Rolle im Sklavenhandel.
Die Abtei Middelburg war einst der Mittelpunkt eines großen Klosterkomplexes, heute aber werden Teile davon als Museum und für Büros genutzt. Südlich des Kreuzganges stehen zwei Kirchen, eine davon ist die Neue Kirche, die nach einem Brand im Jahre 1558 an Stelle einer früheren Kirche von ca. 1300 errichtet wurde. Diese "Neue Kirche" ist wegen ihrer Orgel erwähnenswert.