Amsterdam - Munttoren#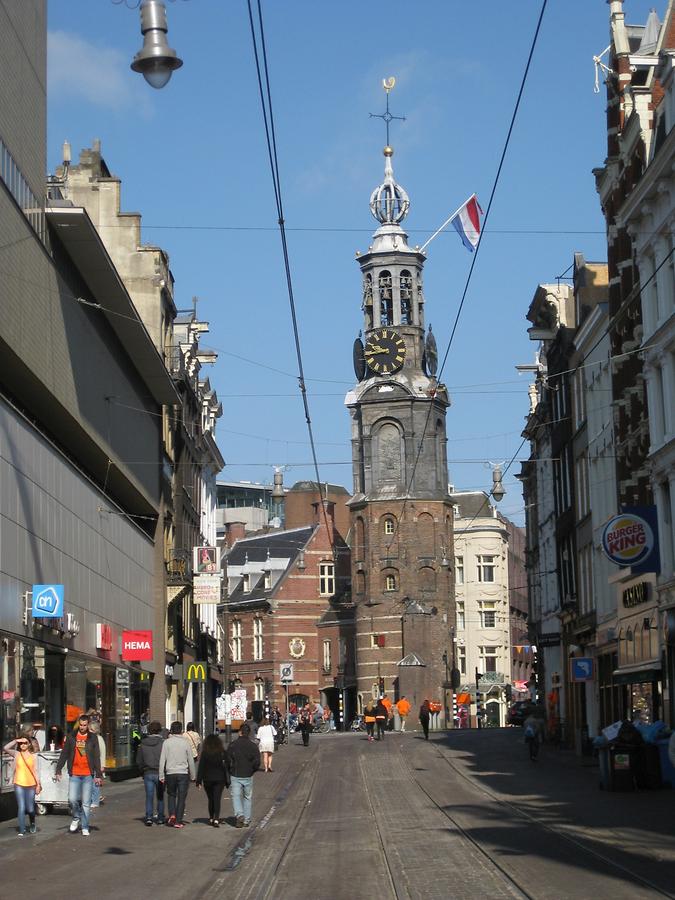 In the late 12th century still a small fishing village on a dam of the river Amstel, Amsterdam
Amsterdam, The Netherlands
became one of the most important harbours during its 'Golden Age' in the 17th century. During that time, the city was the leading centre for trade (especially of diamonds) and finance. The 17th-century canals of Amsterdam and the 19th to 20th century 'Defence Line' of Amsterdam are on the UNESCO World Heritage List.
The Munttoren was originally part of one of the main gates in Amsterdam's medieval city wall. After a fire the tower was rebuilt in Amsterdam Renaissance style in 1620. The name refers to the fact that in the 17th century the guard house, which survived the fire, was used to mint coins.
Im späten 12. Jahrhundert noch ein kleines Fischerdorf auf einem Damm der Amstel, wurde Amsterdam
Amsterdam, Niederlande
während seines "Goldenen Zeitalters" im 17. Jahrhundert zu einem der wichtigsten Häfen. Während dieser Zeit war die Stadt das führende Zentrum für Handel (vor allem von Diamanten) und Finanzen. Die Grachten von Amsterdam aus dem 17. Jahrhundert und die "Verteidigungslinie " von Amsterdam aus dem 19. bis 20. Jahrhundert stehen auf der UNESCO-Welterbeliste.
Das Munttoren war ursprünglich Teil eines der wichtigsten Tore in der mittelalterlichen Stadtmauer Amsterdams. Nach einem Brand wurde der Turm im Jahre 1620 im Stil der Amsterdamer Renaissance wieder aufgebaut. Der Name bezieht sich auf den Umstand, dass das Wächterhaus aus dem 17. Jahrhundert, das das Feuer überstanden hatte, als Münzpräge verwendet wurde.