Tarxien Temples - Altar#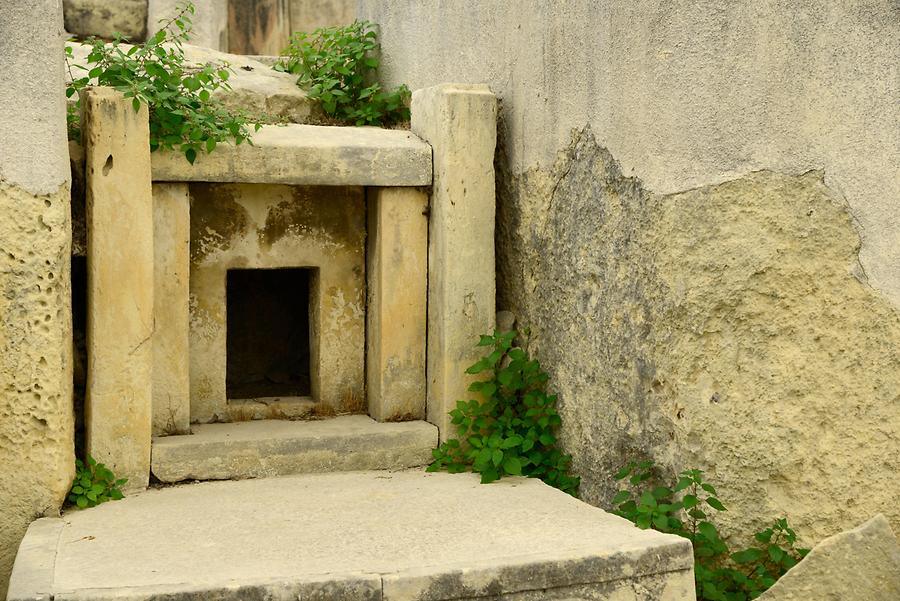 On the bank-like altars, stretching along the entire façade, people offereed food and animal sacrifices. The artful high altars were to be used only by the priesthood. There is no indication of human sacrifices.
Auf den bankähnlichen Altären, die sich entlang der gesamten Fassade ziehen, brachten die Menschen Nahrungs- und Tieropfer dar. Die kunstvollen Hochaltäre durften nur von der Priesterschaft benutzt werden. Für Menschenopfer gibt es keinerlei Hinweise.