Limestone Quarry near Ghar Lapsi#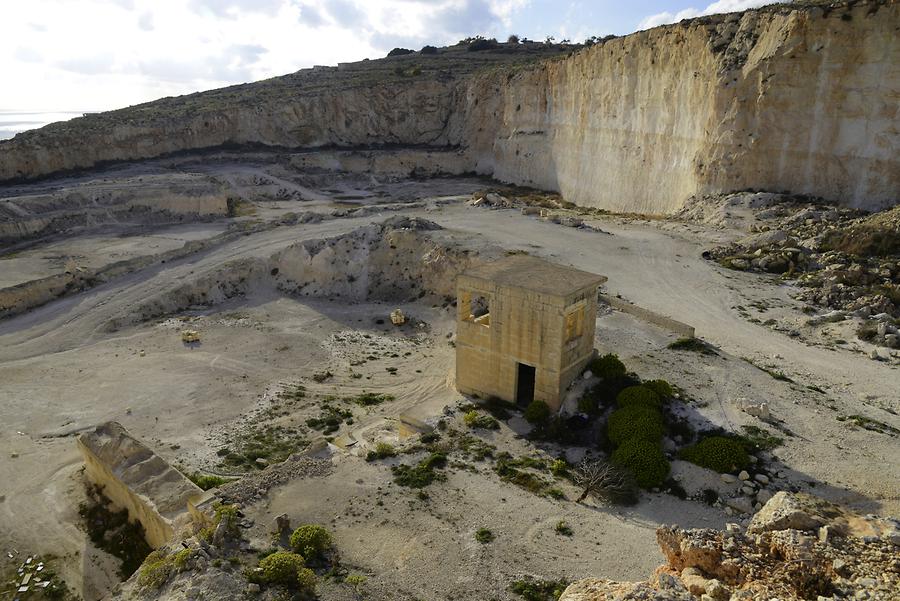 The megalithic builders used the soft Maltese limestone as construction material. All the later cultures, too, could not do without it - to this day. Everywhere on the island, as well as along the cliff coast around Ghar Lapsi quarries - still in use or abandoned - are to be found. Unlike the Globigerina limestone, the coral limestone, much harder and cheaper, was used for fortifications.
Schon die megalithischen Baumeister nutzten den weichen maltesischen Kalkstein als Baumaterial. Auch alle späteren Kulturen konnten nicht auf ihn verzichten – bis zum heutigen Tag. Überall auf der Insel, wie auch entlang der Steilküste um Ghar Lapsi finden sich aktive oder aufgelassene Steinbrüche. Der im Gegensatz zum Globigerinenkalk wesentlich härtere und billigere Korallen-Kalkstein wurde für den Festungsbau verwendet.