Victoria - Cittadella; Dungeon#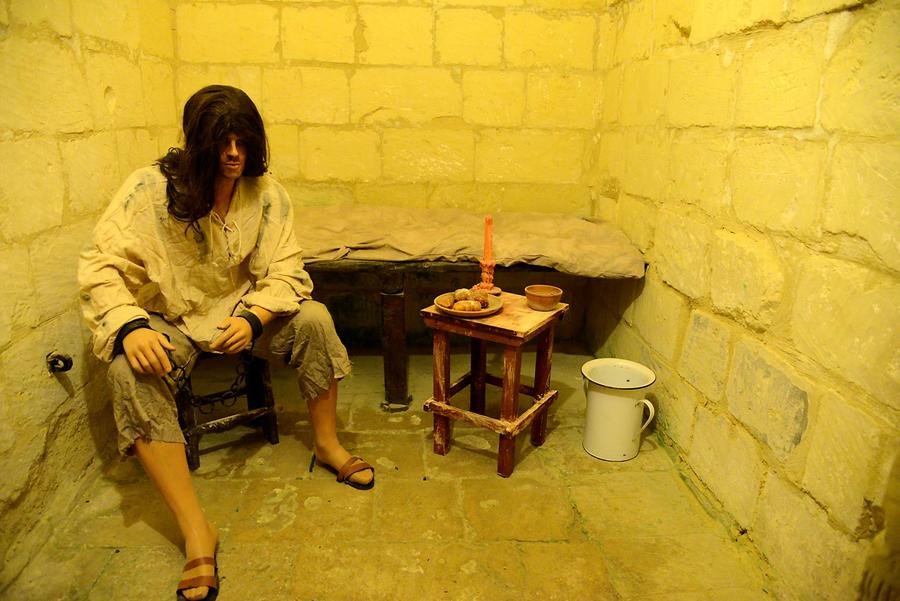 A visit to the old dungeon is recommended only to visitors who do not suffer from claustrophobia. The prisoners carved out a miserable existence in their tiny cells. Probably, out of boredom they cut incisions into the soft sandstone of their cell walls.
Eine Besichtigung des alten Gefängnisses ist nur Besuchern zu empfehlen, die nicht unter Klaustrophobie leiden. Die Gefangenen fristeten ein erbärmliches Leben in winzigen Zellen. Wohl aus Langeweile ritzten sie Zeichnungen in den weichen Sandstein der Zellwände.